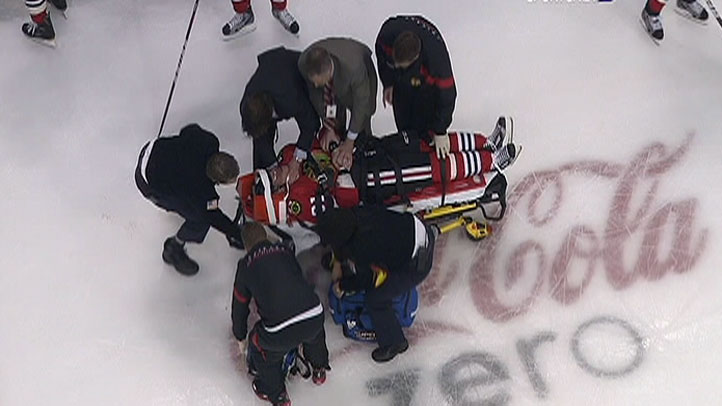 Chicago's top cop is blasting the Phoenix player who laid out the Blackhawks' Marian Hossa.
Police Supt. Garry McCarthy was sitting just three rows from the ice Tuesday night when the hit went down.

McCarthy told Chicago Sun-Times columnist Michael Sneed he was ready to pull out his yellow crime scene tape when he saw Raffi Torres' shoulder strike Hossa in the head during first period of Game 3.

Three referees never saw the collision, and Torres was not penalized. Hossa was rushed off the ice on a stretcher and taken to Northwestern Memorial Hospital.

McCarthy at the game said Torres acted "insane" and called the hit "borderline criminal conduct."
"He was cursing the fans and pointing his stick at them," McCarthy said. "What Torres did could jeopardize two careers and two livelihoods."

Fans say they agree.

"I think it was a terrible hit," said Blackhawks fan Joe Dinicolo. "The referees were looking right at it, they didn't do anything about it. It's a shame one of our finesse players had to go down like that, and it could possibly ruin the whole series for us."

No word on when Hossa will play again, but the crime won't go unpunished. Torres was suspended indefinitely and faces a hearing Friday with NFL officials.

The Hawks lost in Game 4, leaving them in a must-win situation in Phoenix.
<a href="http://

<a href="http://

News breaks at inconvenient times. Stay tuned to NBCChicago wherever you go. Download our iPhone and iPad apps, now available on the iTunes App Store. Get your iPad App. Get your iPhone app.