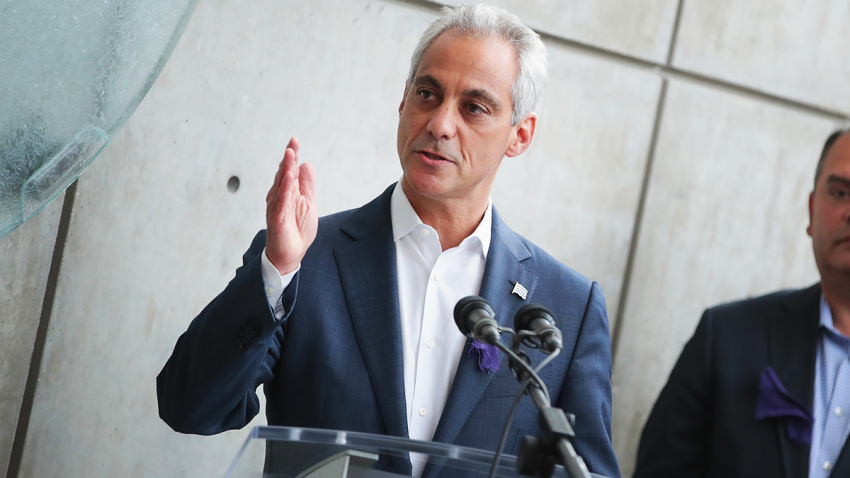 Mayor Rahm Emanuel will attend the Democratic National Convention on Wednesday and Thursday, the mayor's office confirmed.
However, Emanuel will not speak at this week's convention. Only two Illinois lawmakers, Reps. Tammy Duckworth and Luis Gutierrez, will speak on the convention floor.
The mayor will also reportedly host a "Chicago Rockin' Blues" party Wednesday in Philadelphia. The event features performances by the Preservation Hall Jazz Band and Blues Traveler.
Emanuel, who is still reeling from the Laquan McDonald controversy, has been persona non grata on the presidential campaign trail. Presumptive party nominee Hillary Clinton hasn't included the mayor in campaign events in the city, while Vermont Sen. Bernie Sanders, Clinton's primary opponent, repeatedly condemned Emanuel.
Chicago teen McDonald was shot and killed by Chicago police officer Jason Van Dyke in October of 2014. After dash cam footage of the incident was released in November of last year, there was substantial outcry for Emanuel's resignation.
Skipping the first two days of the convention means Emanuel will miss Tuesday's Illinois delegate breakfast. The delegation includes Emanuel critics like Cook County Commissioner Jesus "Chuy" Garcia, who lost to the mayor in a 2015 run-off, and ousted CPS principal Troy LaRaviere, who chastised Emanuel while campaigning for Sanders.
Emanuel previously served as a staffer in former President Bill Clinton's administration. He also served as President Barack Obama's first chief of staff.