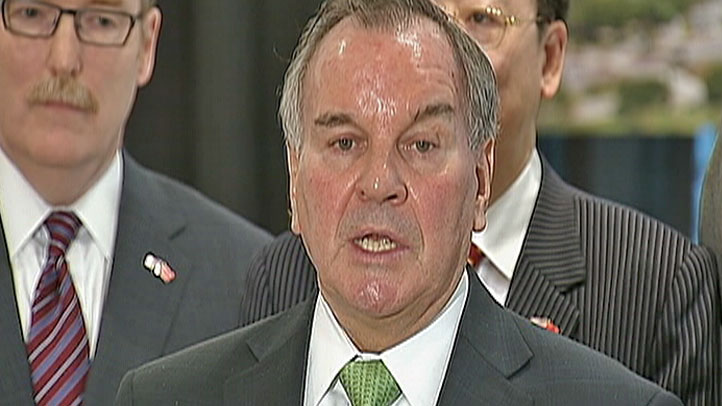 I wonder whether our former mayor, Richard M. Daley, was watching the Olympic Closing Ceremony Sunday night. I thought about him when London Mayor Boris Johnson handed the Olympic flag to International Olympic Committee President Jacques Rogge, who then handed it to Rio de Janeiro Mayor Eduardo Paes.

Mayor Daley didn't look happy very often. But he would have looked happy waving that flag. Red-faced, giggly, with that crooked, open-mouthed grin exposing his upper teeth. It would have been the best thing that happened to him at least since the White Sox won the World Series.

And it would have been Daley there in London.

As the mayor who won Chicago the Olympics, he would not have allowed a pipsqueak like Rahm Emanuel to step into the city's global close-up. Daley would have run for re-election in 2011, and probably in 2015, so he could have overseen the Games himself.

The Games were supposed to validate his legacy as the mayor who transformed Chicago from a provincial steel and meatpacking center to a global cultural and financial capital. Look at how much attention Boris Johnson got for dangling from a zip wire while waving Union Jacks, and dancing to the Spice Girls during the Closing Ceremony. Reuters awarded him the Olympics' "political gold." Do you think Daley would have passed up a chance at that kind of publicity?

Of course, Daley was one of the reasons Chicago didn't get the Olympics.

By the time the selection committee met in Copenhagen, Chicagoans had soured on the idea of hosting the Games. Much of the reason was that we didn't trust Daley to oversee the preparations. He had lost the public's confidence after negotiating the parking meter deal, and there was a feeling that the Olympic Village and the athletic venues would be built by Daley insiders who received rigged contracts at inflated prices. The IOC knew about this. Rio de Janeiro was probably going to get the Olympics no matter what, but local disenchantment was one reason Chicago was eliminated after the first round.

So if Daley spent last night imagining himself in Eduardo Paes's place, he can also blame himself for not standing there.