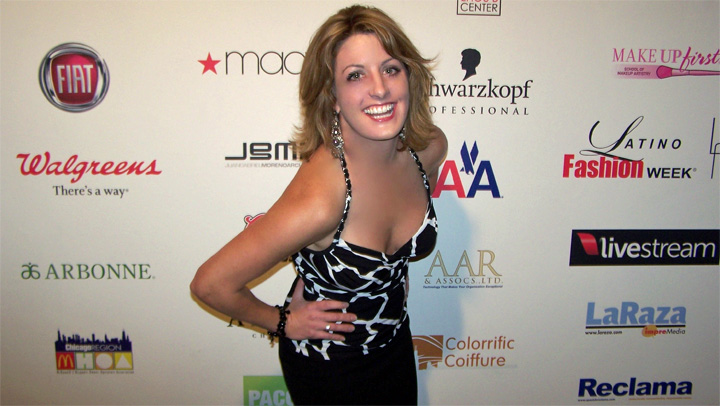 There has to be a better way.

Esthetician Shari Duffy had that epiphany when she finished up a weekend at her booth at a popular Chicago summer festival, having barely broken even.

Buying a festival booth can cost upwards of $900, not to mention the manpower involved with spending the entire day there, and variables such as the weather.

"You hope it will parlay later if they look at your Web site, but at what point do you go back to the drawing board and say I've got to do something differently?" Duffy said.

That's when she came up with the idea for a monthly Ladies' Night Chicago event that would cater to a specific demographic, and help vendors get the most bang for their buck.

"I wanted to make it cost-effective for the vendors and make it a party atmosphere -- in essence, create a great, fun environment where people might be willing to spend," Duffy says.

The parties have grown steadily since launching in July, hosted at downtown spots such as Ai Sushi, NV Penthouse Lounge and Gibson's Steakhouse. The vendors include spa services, jewelers and businesses who simply want to get their product or service in front of an upscale clientele.

"It's such a strange time for a person marketing goods because of the Web, but I still believe that people need to see and feel goods and meet the people behind the products," Duffy says.

The admission cost is free and often includes a free cocktail and/or goodie bag -- to help loosen up the purse-strings a bit, no doubt.

"My biggest hurdle was figuring out how to get women with children out, because if you have a husband who is out of work and the tickets are $50, that's a hard discussion to have, so that's why I make my events free," Duffy says.

And now the venues are starting to approach her about hosting Ladies' Night, instead of the other way around.

"If I can tell an account that I can bring 300 women in to their venue in the dead of winter, they're going to say, 'come on down,'" Duffy says.

The next Ladies Night will be held on Black Wednesday, November 23rd at The Joynt from 5:30-10 p.m. Log on to the Ladies' Night Chicago Facebook page for more information.