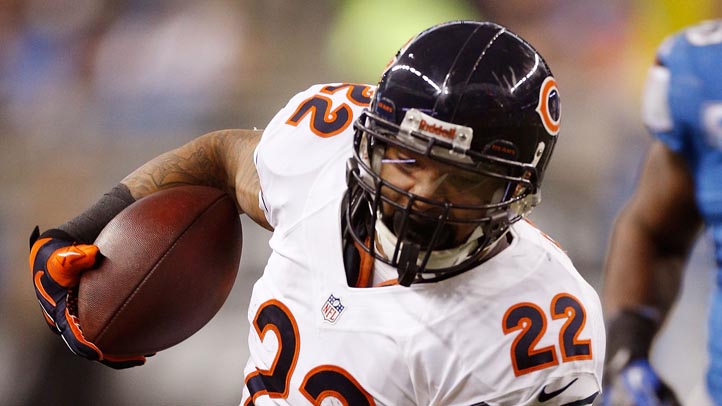 Matt Forte, Tim Jennings and former Bear Tim Jennings recently took a trip together, but the trio didn't go on an exotic vacation. Instead, they went to Germany with the USO to visit the troops.

They visited with troops in Dusseldorf, did autograph sessions and stopped at the hospital to see wounded warriors. For Jennings, it was particularly special because his brother is a veteran.

"I have a brother who has been in the military for 20-plus years and to go over there and meet the troops who put their lives on the line for us means a lot," Jennings said to the Bears' website. "They think we're the heroes, but deep down I had to let them know, 'You guys are the heroes. This is your moment.' It was an honor for us to go over there and show our appreciation."

Forte learned that Bears fans are indeed everywhere.

"I saw a lot of [Brian] Urlacher jerseys, a lot of [Devin] Hester jerseys and I saw my jersey a couple times," Forte said. "There were a lot of Bears fans out there. It's crazy. It lets you know that it's not only in the United States, but there are Bears fans worldwide."
To visit the troops, both Forte and Jennings had to miss some off-season activities, but they didn't mind because the experience was worth it.
"It was a great experience just to go over there and put the pads and football aside and give thanks to the troops who put their lives on the line," Jennings said.
They also both figured out ways to get in extra time to make sure they're ready to go in September. Jennings recently told NBC Chicago that he is spending time every day with the JUGS machine, which receivers use to catch passes. The cornerback did this before last season and led the league in interceptions.
Forte has taken a page out of a Bears' legends playbook to get in his extra work. He and Martellus Bennett have been running up and down the hill Walter Payton made famous for using it for offseason work.
Copyright FREEL - NBC Local Media