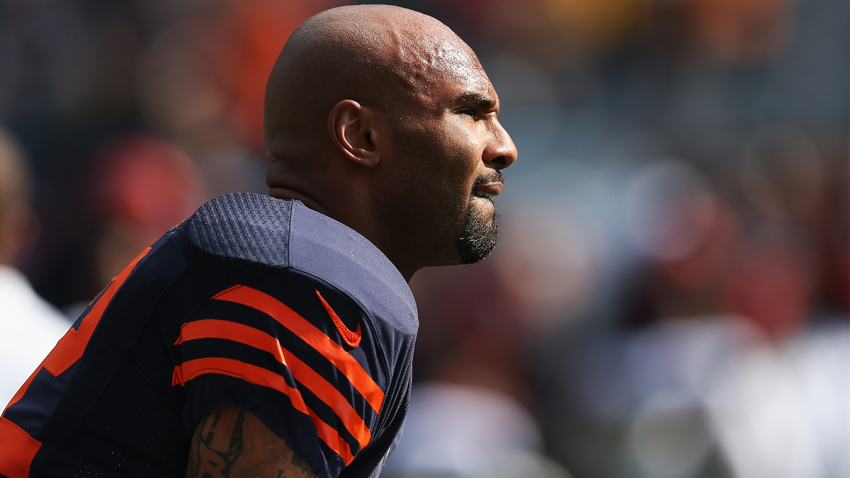 After a career that spanned eight seasons, Chicago Bears running back Matt Forte has played his final game for the organization.
The running back announced the news in an instagram post Friday morning:
"Despite my wishes, my days as a member of the Chicago Bears have sadly come to an end," he said. "I was informed earlier this week from the GM that they will not be attempting to re-sign me in free agency. I will remain forever grateful for my time spent in Chicago and being able to play for an organization with such a rich history. My only regret is not being able to win a Lombardi trophy for the best fans in all of sports. I'm excited about the next chapter of my NFL career. But, Chicago will always be home. God Bless and Bear Down!"
Forte's contract expired at the end of the 2015 season, and the Bears have opted not to renew the deal. He spent his entire career with the organization after being drafted out of Tulane in 2008, racking up some of the best numbers in the history of the franchise as a running back.
Still, with players like Jeremy Langford and Ka'Deem Carey in the mix, the Bears have decided that they will use money for a potential Forte extension to look into addressing some of the other gaping holes on their roster.
A team-captain in 2015, Forté is a two-time recipient of the team's Brian Piccolo Award, the team's 2015 Walter Payton Man of the Year nominee and was one of eight NFL finalists for the 2015 Art Rooney Sportsmanship Award.
"These decisions are never easy, especially given what Matt has meant to our team and community," Bears General Manager Ryan Pace said in a statement. "We have a tremendous amount of respect for him. Matt is one of the all-time great Bears and did an excellent job for us on and off the field last season. He was a tremendous teammate. We thank him for his professionalism and wish him the very best as he continues his career."
The uncertainty over whether Forte would return to the team next season has been talked about heavily since the Bears' final game of the season at the end of December.
After the team's loss to the Detroit Lions, Forte had made sure to leave more than his on-field legacy behind as the offseason began: his t-shirt was left hanging in his locker: