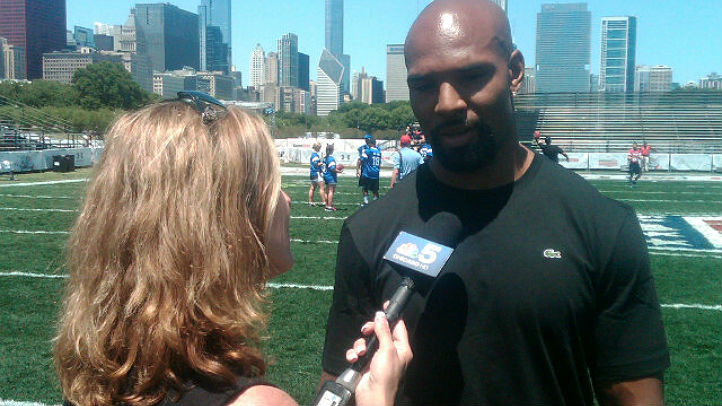 As long as the Bears hold out, so will Matt Forte. For now, at least.

The Bears running back told NBC Chicago he will consider holding out of training camp when players report on July 25.

"Negotiations are personal," Forte said, adding he won't miss games if it comes to that.

Forte remains embroiled in a standoff with the Bears over his paycheck and has been a no-show at OTAs and mini-camps. He still hasn't signed the $7.74 million franchise tag and has less than a month to agree to a deal. Until then, he remains unsigned.

NBC Chicago has learned Forte wants a deal more along the lines of LeSean McCoy and Arian Foster, both of whom received more than $20 million guaranteed. It is believed the Bears offered closer to $16 million-$18 million guaranteed.

Forte said he talks to the Bears on a weekly basis, but maintains McCoy's deal is the standard by which he wants to be measured.