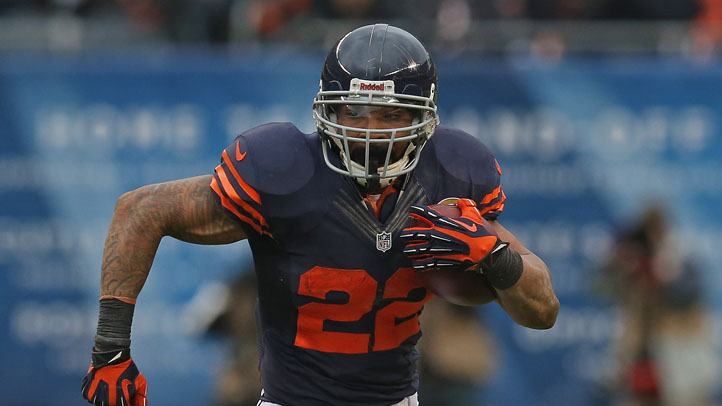 Matt Forte has shown he can run the ball without a problem. He also has an under-the-radar skill. Forte can catch the ball and is looking to expand his pass-catching role in the new Marc Trestman offense.
"It's a different way of actually kind of like running the ball," Forte said. "After you catch it, you've got to run with it. So instead of handing it off you get the ball out in space and that just gives you more opportunity to make big plays."
It's not a new role for him. He has 2,325 receiving yards in his five seasons as a Bear. When you figure in Forte's receiving yards, he averages more than 100 yards per game, and 1,530 yards per season. He's much more than the 1,000-yard per season he running back he appears to be.
Trestman is emphasizing moving the ball around, so that means allowing Jay Cutler to use every weapon. Mike Tice, the Bears' previous offensive coordinator, didn't use Forte as much. Brandon Marshall was targeted often, and Forte's focus was carrying, not catching the ball. He was targeted 16 fewer times than he was the previous year, but that ratio clearly didn't work for the Bears offense.
Trestman will give Forte another chance to show off his versatility. Will that make a difference?
Copyright FREEL - NBC Local Media