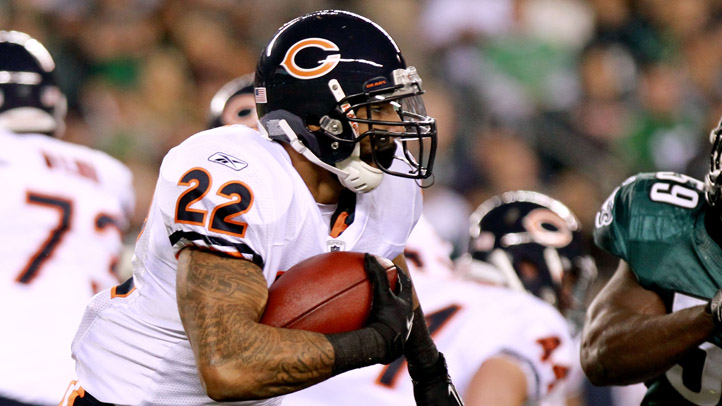 The Bears aren't kicking off for months, it's never too early to get ready for season. It's time to take a look at the Bears record book, and see which Bears are close to moving up a notch. Starting out, is Matt Forte ready to join the Bears elite group of running backs?

There is little chance Forte will ever become the Bears' best running back of all time. Walter Payton sits atop the Bears record books with 16,726 yards, and is still regarded as the greatest running back of all time. To pass Payton, Forte would need both productivity and longevity. He has the productivity, but still has to prove he'll be around for a long time.

But Forte can pass another Bears' legend this season. He is just 723 yards behind Gale Sayers in the Bears' all-time yardage list. If Forte averages just 45 yards a game, he'll pass Sayers and become the fourth-best Bears rusher of all time. A breakout season with more than 1,424 yards could put Forte ahead of 50s and 60s star Rick Casares.

The big question is not can Forte pass Sayers. His worst season was for 929 yards, and he averages 70 yards per game. The question is whether Forte will play enough in 2012 for the Bears, and if he'll stay in Chicago past this season. He is still unsigned and didn't attend Bears minicamp. If he gets a long-term deal, you can bet he'll move past Sayers, Casares and even Neal Anderson.
Copyright FREEL - NBC Local Media