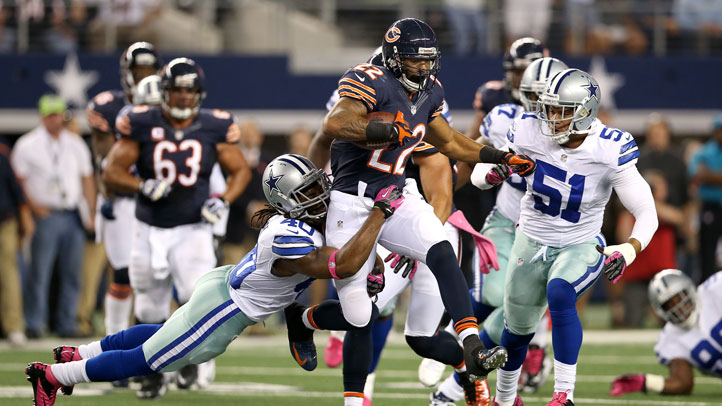 In his first game back after spraining his ankle, Matt Forte was OK. With 52 yards, it wasn't his worst game, but it was far from the 120 yards from scrimmage Forte gained in the season opener.

Will he improve against the Jaguars?

On Wednesday, he had limited participation in practice. According to Lovie Smith, Forte came away from Monday night's game with just normal soreness.

"It was good to see Matt Forte back out there," Smith said while meeting with reporters on Wednesday. "He didn't come away with anything other than just normal soreness from a game in his ankle, even though he went out after that first play."

Julius Peppers was also limited because of an ankle issue, and Earl Bennett continued to be limited by a hand injury. Bennett missed Sunday's game, as did Evan Rodriguez, who didn't practice at all.
Copyright Getty