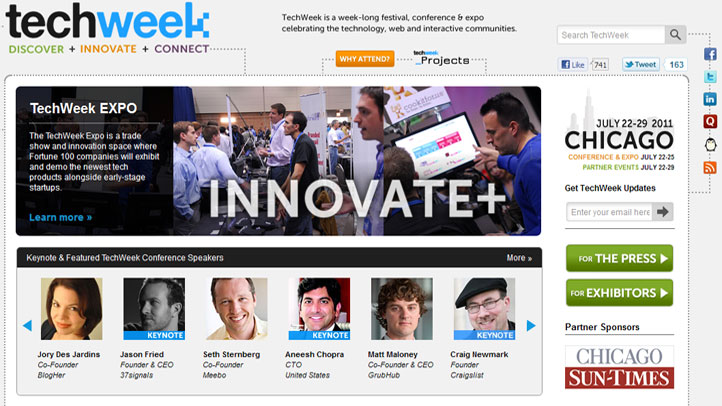 TechWeek -- a weeklong tip of the hat to the tech community -- might be drawing to a close, but it's doing so with some celebratory parting shots to Groupon and Flashpoint Academy.

Andrew Mason and Howard Tullman, the names synonymous with both enterprises, have been added to the TechWeek 100, a list of the most innovative people in Chicago tech.

That's hardly a shock given both Groupon and Flashpoint's ubiquity, but it's an awful nice honor all the same.

The list isn't ranked or a popularity contest, but rather a cherry-picked collection of individuals selected by TechWeek's advisors and team members.
Flashpoint was credited as being a leader in technology education, whereas Mason (who possibly wrote his own blurb) was credited with spreading the excitement of "technology to change the world" and living with 20 cats.
The full list can be scoped out over at TechWeek's site.