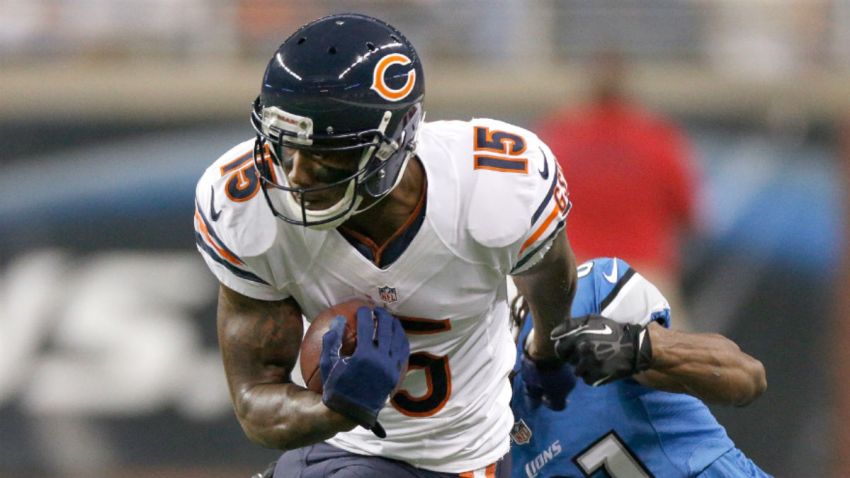 The Chicago Bears haven't released their full injury report just yet, but there will be several key players on it as the Bears try to get ready to face the New Orleans Saints on Sunday afternoon at Soldier Field.
Jordan Bernfield of WGN Radio has more info:
Brandon Marshall held out with a foot injury today. Stephen Paea with a toe injury. #Bears — Jordan Bernfield (@JordanBernfield) October 2, 2013
In addition to those two players, Charles Tillman also sat out practice today, and Sherrick McManis, Julius Peppers and Martellus Bennett were all officially limited for the Bears. It's not clear whether any of the injuries will be serious enough to cause the players to miss Week 5 (although McManis did miss Week 4 with a quad injury), but needless to say, the recent spate of injuries the team has been sustaining does not bode well for their chances this week.
The team is already without defensive tackle Henry Melton, who is lost for the season after tearing his ACL during the Bears' Week 3 victory over the Pittsburgh Steelers. They may also be without Anthony Walters, who has been a difference maker on their special teams units this season, after he injured his hamstring during an onside kick attempt during the Bears' tilt with the Lions.
The road won't get any easier for the Bears after Sunday either. They have a short week in Week 6, playing against the New York Giants at Soldier Field on Thursday, and even though the G-Men are beset with issues of their own, it's still not going to be good for the overall health of the team to have to play against a lightning quick Saints team this week and then follow that up with a game just four days later.
Fortunately for the Bears, the schedule gets significantly more favorable after that. Not only do they get the extra days of rest before their Week 7 matchup with the Washington Redskins, but they also have a bye week following that game. As if that isn't enough, their Week 9 matchup with the Dallas Cowboys will come on Monday November 4th, meaning that they will have only one game over a 24 day stretch.