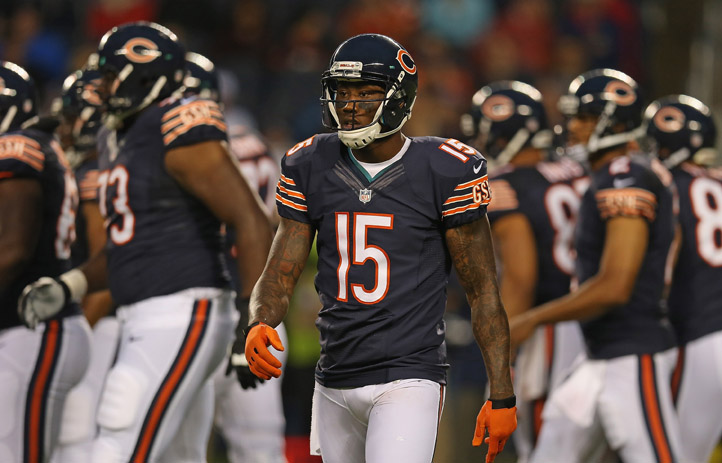 Chicago Bears Wide Receiver Brandon Marshall can pick up 165 yards receiving, but even that accomplishment doesn't always guarantee a Bears victory.

"It's tough," Marshall said after the game. "There are guys that are hungry. You have Joe [Anderson], a guy on our practice squad, works really hard and he's really hungry right now."

After he stumped for Anderson, Marshall then stumped for free agent, out of work wideout Mike Sims-Walker who last played for the Rams and Jaguars in 2011, but wasn't signed this year after workouts with the Cowboys, Titans and Texans this year.

"My best friend, my brother," Marshall said of Sims-Walker. "So maybe he gets a shot."

When some on Twitter Sims-Walker about Marshall's stumping for him to come to Chicago, he tweeted "A dream come tru".

Targeted 14 times, Marshall caught 10 passes from Jay Cutler for his sixth 100-yard receiving game. He's now one catch away from tying the Bears single season franchise record.

But the Bears wide receiver meeting room is a lonely place these days. Devin Hester missed Sunday's loss to the Seahawks with a concussion suffered against Minnesota last week. Earl Bennett had one catch Sunday for a flip flopping head over heels twelve yard touchdown catch, but left the game with a concussion. Rookie Alshon Jeffery hasn't yet returned from a minor knee scope, so Brandon Marshall sent out a subtle S.O.S. to GM Phil Emery.

That's good because the injuries are becoming a nightmare to the Bears.