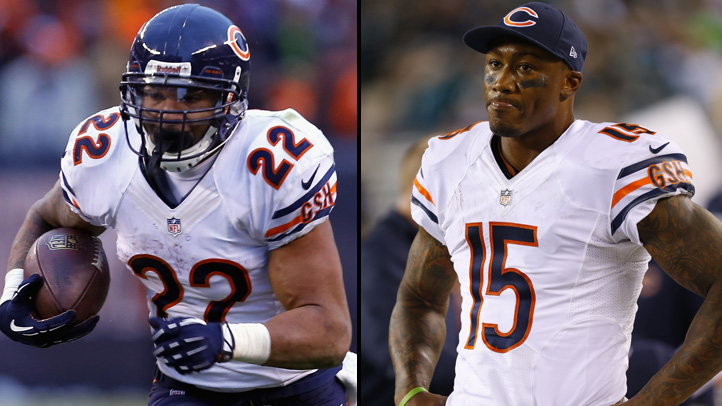 Two Chicago Bears were named to the Pro Bowl Friday.

Wide receiver Brandon Marshall and running back Matt Forte were the only Bears named to the team.

It's Marshall's fifth career Pro Bowl selection and the second for Forte.

Forte has 1,229 rushing yards this season, along with 70 receptions for 547 yards and two touchdowns.

Marshall has racked up 94 receptions for 1,221 yards and 11 touchdowns.

The 86 players were chosen this year via fan, coaches and player votes, and will not be split up according to conference.

Voting by fans, coaches and players each comprises one-third of the final balloting, which will produce a total of 86 Pro Bowl-eligible players from which to choose.

The two squads will be drafted by Team Deion Sanders and Team Jerry Rice.

The 2014 Pro Bowl will be held Jan. 26, 2014 at Aloha Stadium in Hawaii, the Sunday before the Super Bowl.