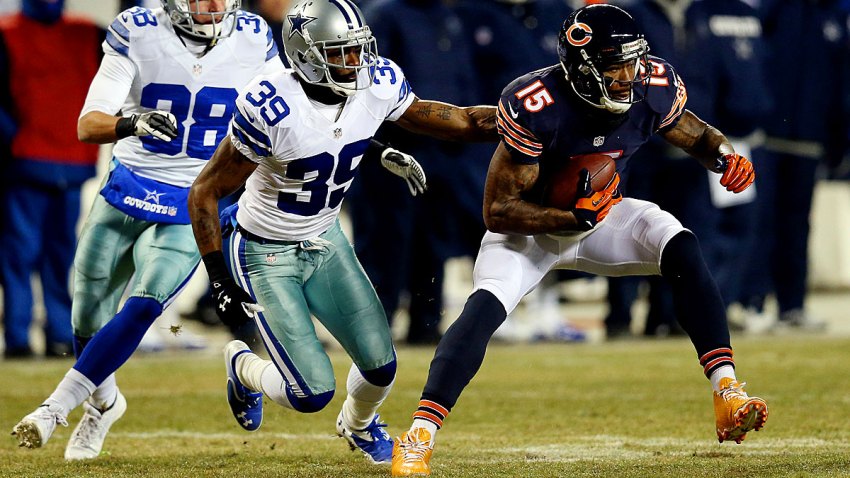 If you happened to watch the Chicago Bears' dismantling of the Dallas Cowboys on Monday Night Football, one player that undoubtedly caught your eye during the game was Bears wide receiver Brandon Marshall.
In addition to his six catches for 100 yards in the game, Marshall was also wearing a flashy pair of orange cleats that really stood out in the frozen conditions that the two teams were playing in. The NFL certainly noticed the shoes however, and slapped Marshall with a $15,000 fine on Friday afternoon.
This isn't the first time that Marshall has gotten in trouble for his choice of footwear. Last season, Marshall was fined just over $10,000 by the league for wearing the same cleats, and earlier this year he was also docked $10,500 for wearing lime green cleats against the New York Giants to promote mental health awareness.
Simply put, this is another instance of the NFL possessing some incredibly out of whack priorities. Yes, keeping players from making particularly outrageous statements with their uniforms is something that the league has a right to do, but to punish a player for wearing cleats that are team colors could be seen as extreme.