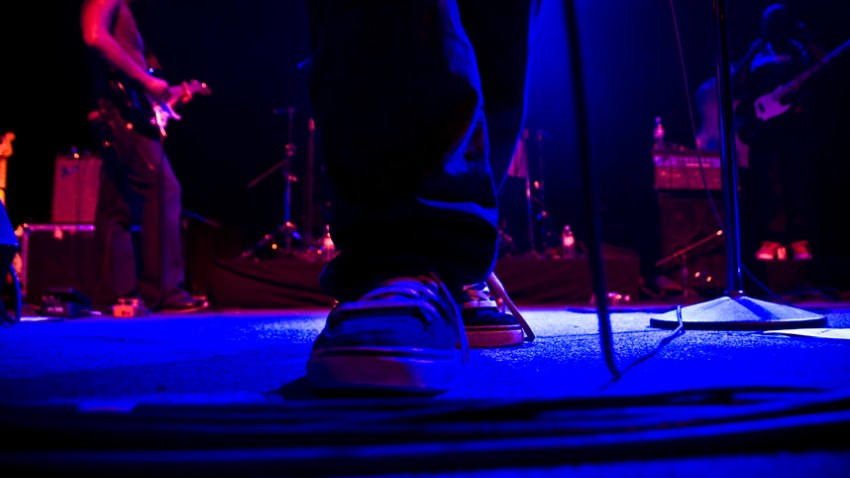 Chicago Bears wide receiver Brandon Marshall has always been known as an outspoken person, whether addressing the teams he has played for or whether he's working to further his advocacy of mental health awareness. That's why it shouldn't come as a surprise that after the Bears lost 27-14 to the Miami Dolphins on Sunday, Marshall made sure the media knew that the players in the locker room were angry about the game:
"There's a lot of guys this means a lot to. We're 3-4. We need to play better. That's unacceptable. That's unacceptable. We shouldn't have lost today, shouldn't be 3-4. [The] offense [has] got to play better. It's as simple as that."
The Bears' offense turned the ball over three times on the afternoon, including a bad interception by Jay Cutler and a fumble by the Bears' quarterback. A report from Michael C. Wright of ESPN Chicago said that Marshall "called out" Cutler after the game in the locker room, and added this thought:
"Marshall, meanwhile, didn't deny there was friction in the aftermath of the game.
"'We lost, there should be a lot of frustration," Marshall said. "You should hear frustration. We're 3-4. Yeah, this means everything to a lot of guys in this locker room. This means a lot."
Several reporters said after the game that Marshall could be heard yelling in the locker room behind closed doors, with kicker Robbie Gould being the subject of some of his anger.
While some fans and writers may have the opinion that Marshall's actions speak to a locker room in disarray, there is a small reason for hope amongst the wreckage of this game. Receivers butting heads with quarterbacks is not a new phenomenon in the NFL, and a guy like Marshall is certainly capable of letting loose if he wants to get a point across.
Cutler has been in the league long enough to know that dealing with teammates is always a delicate balancing act, and what Marshall said doesn't reek of blaming Cutler or anybody else; it reeks instead of a desire to hold everyone on the team, himself included, accountable for the loss.
This is a pivotal moment for the Bears this season. Will they allow this adversity to cripple their playoff chances, or will they use this as motivation to move forward and improve on their execution and game-planning?
Cutler and Marc Trestman's reputations could very well be riding on the answer to that question, and if Marshall's statements are any indication, the Bears' locker room is aware of the magnitude of the battle that they face.