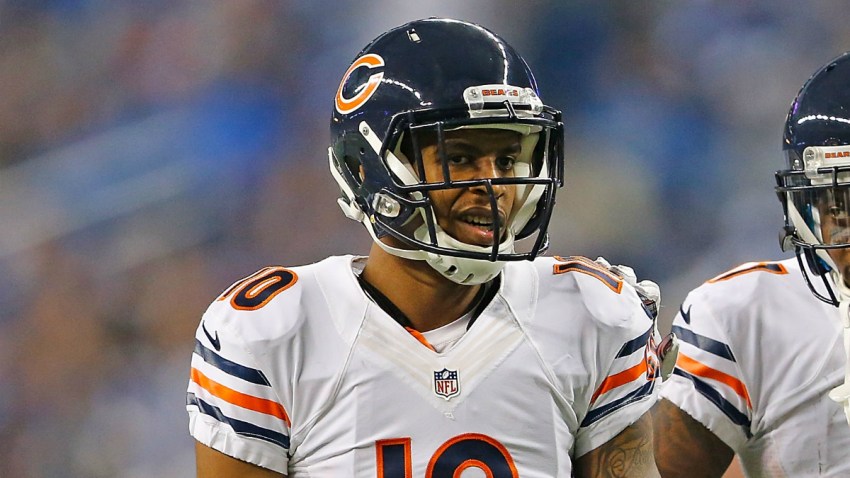 Chicago Bears wide receiver Marquess Wilson has had an injury plagued career during his time with the team, and after suffering a foot injury on Thursday, his season will likely come to a premature end once again.
In his Friday press conference, Bears head coach John Fox revealed that Wilson broke his foot during workouts Thursday and that he is out indefinitely. With only three weeks left in the regular season, it would be hard to imagine the receiver coming back this season, and he'll likely head to the injured reserve list for the Bears.
The broken foot is already the third that Wilson has suffered in his career. He had been dealing with the foot issue during the first 10 weeks of the season, as he began the year on the PUP list, but he had been able to come back and was a contributing factor in a few games this season.
As of late, Wilson has been dealing with a groin issue as well, but the foot injury is yet another setback for a guy who can't seem to stay healthy.
If Wilson is placed on injured reserve, the Bears will likely use his open roster spot to activate wide receiver Alshon Jeffery, who is eligible to return to the team this week against the Green Bay Packers.