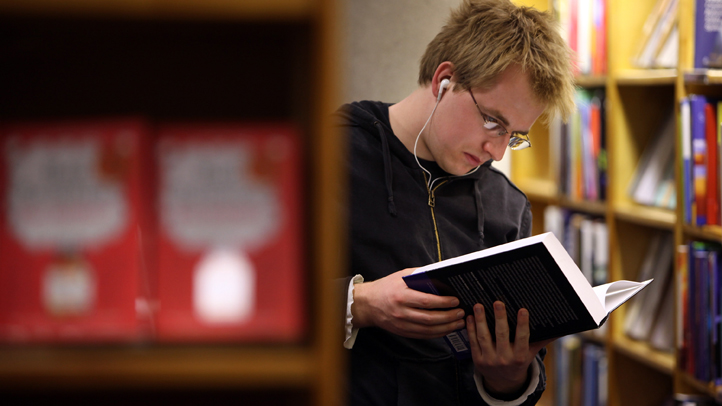 Regardless of how long we've been out of school, this time of year always gets us thinking about the classroom. Whether you're looking to invest in a full course load or want to brush up on your marketing skills, following are educational resources and tips that will boost customer engagement through email and social media marketing.
Take an online training course. There are lots of free, self-paced training courses available online designed for small business owners with varied levels of marketing experience. It's worthwhile to explore the Chicagoland Chamber of Commerce resources as well as Constant Contact's learning center.
Attend live workshops and seminars. Check out the free marketing and social media training courses offered by the Chicago branch of SCORE.
Go to the head of the class. Consider running your own workshops to demonstrate your expertise and draw customers to your physical or virtual store. If you're an online business, consider taking advantage of some of the low cost/no cost online meeting tools. They can virtually connect you with your customers using video, chat and presentations while also giving you insight into who's tuning into your webinar and how long they stayed.
Listen to the experts. There are great small-business marketing books you can quickly read to sharpen your skills. In the spirit of transparency, Constant Contact CEO Gail Goodman's "Engagement Marketing: How Small Business Wins in a Socially Connected World" recently hit the bookstands to rave reviews. Another book to add to your reading list is "Trust Agents: Using the Web to Build Influence, Improve Reputation, and Earn Trust" by Chris Brogan and Julien Smith.
Learn from your competition. One of the greatest benefits of social media is that you can easily see how the competition presents itself in social media, along with positive and negative customer reviews. In addition to that information, read their newsletters, follow them online, and generally keep tabs on what's driving traffic to and away from their business.
Learn from your customers. Turning the social-media microscope on your business, read and respond to online reviews. Also, consider the following ideas for getting more insight into your performance: surveys, the comments section on your blog, asking for feedback in your newsletters, initiating two-way dialog on your Facebook Business Page, and analyzing the results from your email campaigns.
When it comes to engaging customers, you can never stop learning.
Steve Robinson is Constant Contact's small business expert in Illinois and Wisconsin. A knowledgeable marketing expert with 30 years of experience, Steve has helped thousands of small businesses, associations, and nonprofits develop and implement effective email marketing, social media and online survey strategies. A popular speaker and educator, Steve gives small businesses and nonprofits the tools, techniques, and strategies they need to grow and expand their business and to maximize the power of relationship marketing. Steve's experience in small business ownership, business development, sales, and fundraising help associations, small businesses and nonprofits achieve success.