Fans of the iconic '90s show "Saved by the Bell" have flocked to "The Max" since it opened in June, but on Friday they got a special treat when A.C. Slater himself stopped by the pop-up diner in Chicago's Wicker Park neighborhood.
Mario Lopez played the role of Bayside High's star quarterback on the show, and even coined the term "preppy." While he was in Chicago on Friday, Lopez visited the restaurant, reminiscing and meeting fans.
"This is trippy," Lopez said in the first of several videos of his visit posted to Instagram. The actor checked out the replica of his character's locker (he liked the Elvis picture but was confused by the "baby jersey"), shook hands with customers, and posed for photos.
"Check out the menu," Lopez said, pointing out the "A.C. Sliders" named after his character. "I heard those are the bomb, and then look, I got my own drink - the Albert Clifford. Why's it gotta be a margarita?"
This isn't the first time the restaurant has welcomed stars of the show. Ed Alonzo, who played Max the owner of the "Saved by the Bell" diner, stopped by for the restaurant's opening in June. In July, Dennis Haskins, who played Bayside High School's principal Mr. Belding, was the featured guest at a special brunch.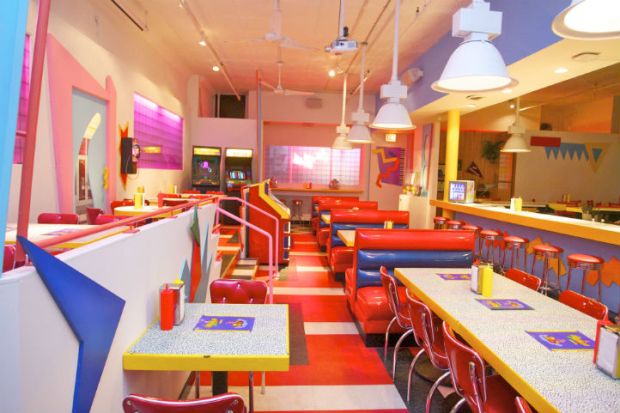 First Look: Chicago's 'Saved By the Bell'-Themed Pop-Up Diner
"The Max," located at 1941 West North Avenue, is open nightly for ticketed dinners and offers walk-in brunch and late night service. In June, the diner extended its stay in Chicago through Dec. 31 thanks to high demand.