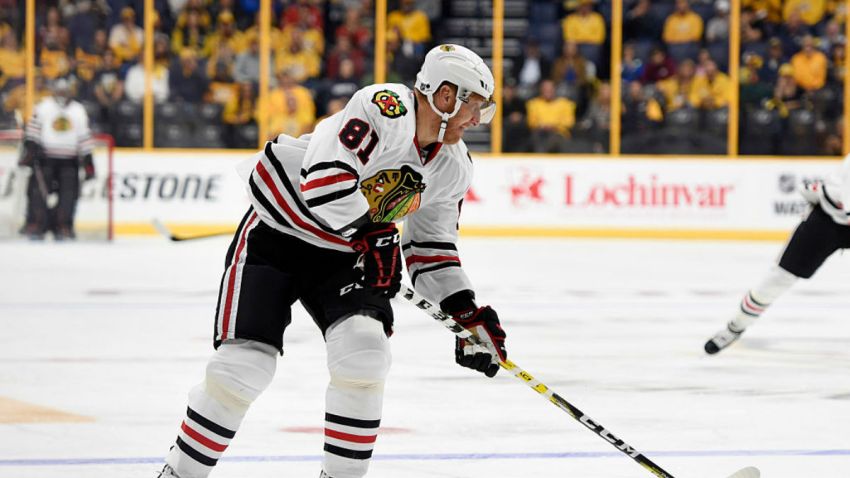 It took a few games this season, but Chicago Blackhawks forward Marian Hossa joined an exclusive club on Tuesday night as he scored his 500th career goal in a game against the Philadelphia Flyers.
Hossa, who signed with the Blackhawks prior to the 2008-09 season, became the 44th player in the history of the NHL to reach the historic milestone and became the fifth player to reach it as a member of the Blackhawks.
The goal came in the second period of the game, as Hossa and Artem Anisimov came in on a rush into the offensive zone. Anisimov feathered a pass across to Hossa, and the veteran winger's shot found paydirt to give the Hawks a 4-0 lead.
Hossa joins Bobby Hull, Stan Mikita, Peter Bondra, and Michel Goulet as the only Blackhawks to join the 500-goal club.