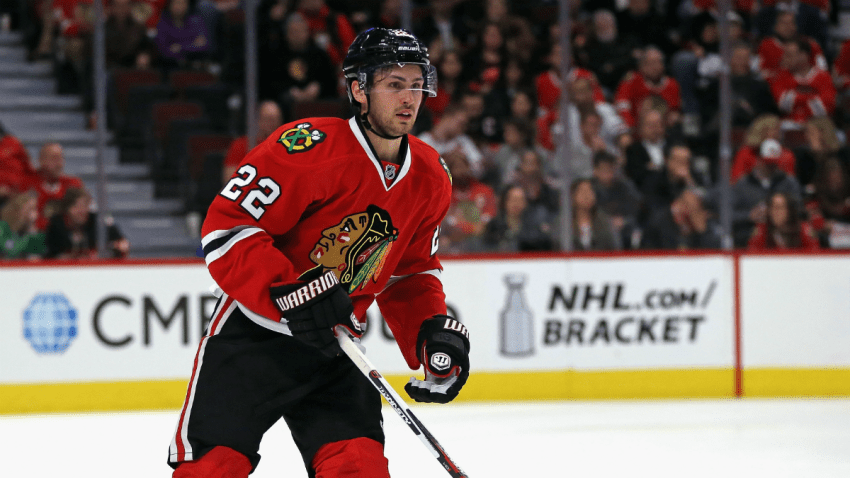 After his name was connected to trade rumors all summer, Marcus Kruger has finally been dealt by the Chicago Blackhawks.
Kruger was traded to the Vegas Golden Knights in exchange for future considerations, the Blackhawks announced in a release.
Reports swirled around the NHL Expansion Draft that the Blackhawks had worked out a deal with the Golden Knights to send Kruger west in exchange for leaving defenseman Trevor van Riemsdyk exposed in the draft. [[430738043, C]]
The trade wasn't immediately consummated as Kruger was due a $2 million signing bonus on July 1, and Vegas wanted to allow Chicago to pay that money out.
The move will save the Blackhawks $3 million in salary cap space if they don't take on another contract.
Kruger was an integral part of the 2013 and 2015 Stanley Cup championship teams, serving as the club's most important penalty killer during both title runs.
"We thank Marcus for his many contributions to our team—most notably, two Stanley Cup Championships," Blackhawks GM Stan Bowman said in a statement. "His work ethic, reliability and strength as a two-way player made him a valuable member of the organization. We wish him the best with Vegas."