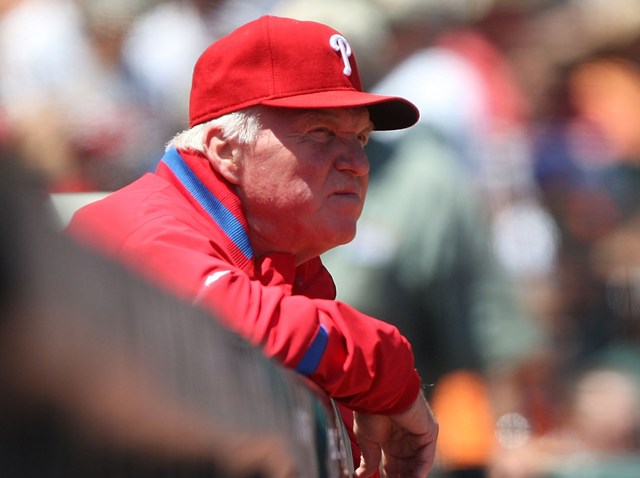 Chicago Bears head coach Marc Trestman has never made it a secret that he feels his development as a football coach wouldn't have happened without his stint in the Canadian Football League as the coach of the Montreal Alouettes, but he's never gone into quite the detail that he has in a new article.
That piece, which he guest-authored for Peter King's football website TheMMQB.com, details Trestman's five years in the league, as well as the lessons that he brought from his time in the Great White North. There is plenty of explanation of what is so different about the CFL from the NFL, but he also weaves in some personal anecdotes about his time as a coach who won two Grey Cup championships in five seasons with the team.
He also discussed the culture change between the two leagues quite a bit, illustrating it with this interesting anecdote:
"In the CFL, you don't travel on charter planes the way you do in the NFL. We traveled on regular commercial flights or trains in my five years up north, and once, we had a pretty interesting experience flying out of the Montreal airport for a game in Calgary. We were weather-delayed for almost nine hours on a stop in Toronto. We wound up having two walk-through practices in a closed section of one of the terminals. There was one person in the space when we arrived – a man playing a cello. He had as much right to the space as we did. So we held our walk-thru there, while the guy played his cello. I give our guys credit. They were not distracted by the guy playing the cello. We just focused in on getting our work done."
At the end of the article, King weighs in on what the site's coverage plans are for their "Canada Week" editions, and says that Trestman was one of the most exacting people he's ever worked with on an article. "I can see why his players all say he's a great detail guy," he said of Trestman.
While some have criticized the Bears head coach for being sort of bland, articles like this one reveal a guy that is completely dedicated to the sport. He clearly has a great deal of affection for the CFL and everything it did for his coaching career, and he explains the sport and its nuances in a very clear way.
The CFL season will open on Thursday when the Toronto Argonauts take on the Winnipeg Blue Bombers. The game will be available for broadcast in the US on NBCSN and on the ESPN 3 online streaming service.