UPDATE: Orland Park Home Invasion Suspect Found Dead

Orland Park police say an early Friday morning home invasion and shooting was a "targeted attack."

Police said the men who broke into the home on the 10900 block of Antelope Lane in the Deer Creek Estates neighborhood intended to rob it.

About 2:50 a.m. two men forced their way in, shot a 30-year-old victim and stole items from the house. A third man waited outside in a silver PT Cruiser. All three suspects fled southbound from the home and east on I-80, police said, but it didn't end there.

The victim got into his own car to pursue the suspects. During the chase, police said the victim was shot three more times, at 179th and Wolf Road, 179th and 110th, and La Grange Road and I-80.

Police were still searching for the suspects Friday evening. The men who entered the home are described as black males about 30 years old wearing dark clothing.

An arrest warrant was issued late Friday for one man, 30-year-old Anthony Espinoza.

Police said the victim was transported to Silver Cross Hospital in New Lenox with non-life threatening injuries. He is not involved in any criminal activity, police said.

Neighbors waking up to the news said this is the last thing they expected in the quiet neighborhood.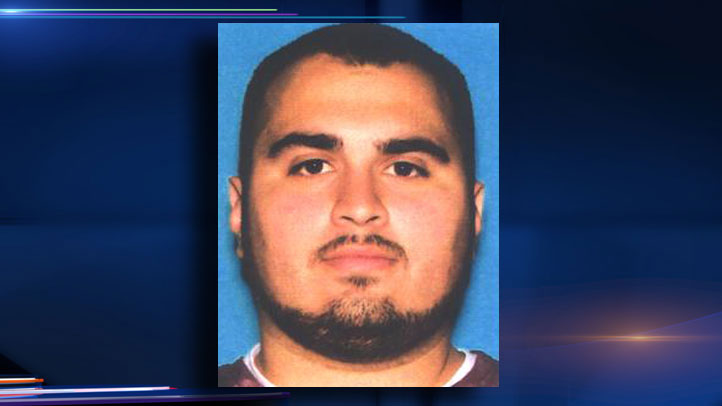 Anthony Espinoza.
This report was originally published May 10, 2013.