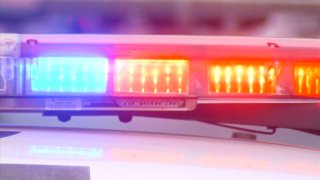 A 25-year-old man was shot in Chicago's Lawndale neighborhood after a crash on Monday afternoon, police said.
According to Chicago police, a 25-year-old man was driving in the 1400 block of South Kedvale just after 5 p.m. when a black SUV collided with his vehicle.
Two men then got out of the SUV and opened fire, striking him in the back.
Police say the man was taken to a local hospital, where his condition is unknown at this time.
Neither suspect is currently in custody, and Area Four detectives are investigating the incident.