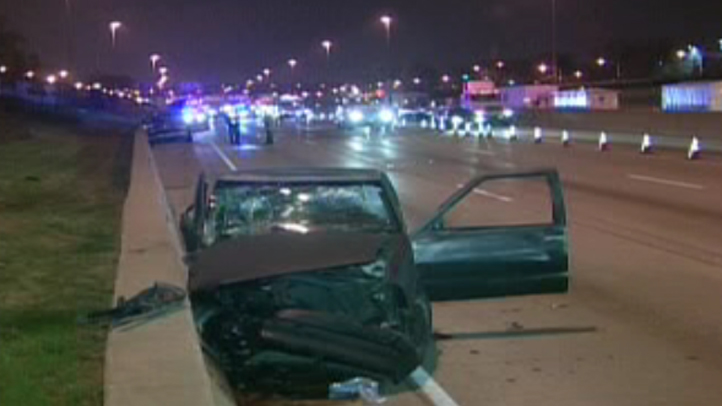 Charges are pending against a driver involved in a fatal car crash on the Dan Ryan Expressway early Saturday morning.

The two vehicle accident happened in the southbound lanes of I-94 at 95th Street around 1:30 a.m., according to an Illinois State Police District Chicago spokesperson.

A 2002 GMC Crew Cab truck was in the righmost lane of the expressway's five lanes when it went all the way across the other lanes and struck a 1994 Chevrolet truck that was in the leftmost lane, a trooper said.

Both trucks hit the median wall, then went to the right and struck another barrier, the trooper said. The driver of the Chevrolet truck, identified as 21-year-old Philip Briner, of Crown Point, Ind., according to the Cook County Medical Examiner's office, suffered severe head injuries and was taken to Advocate Christ Medical Center in Oak Lawn, where he was pronounced dead at 2:05 a.m.

State police believe that alcohol was a factor in the crash, the trooper said.

The driver of the GMC truck apparently was uninjured in the crash, according to state police.

Charges against the driver were pending as of about 10:30 a.m. Saturday.
Copyright CHIST - SunTimes