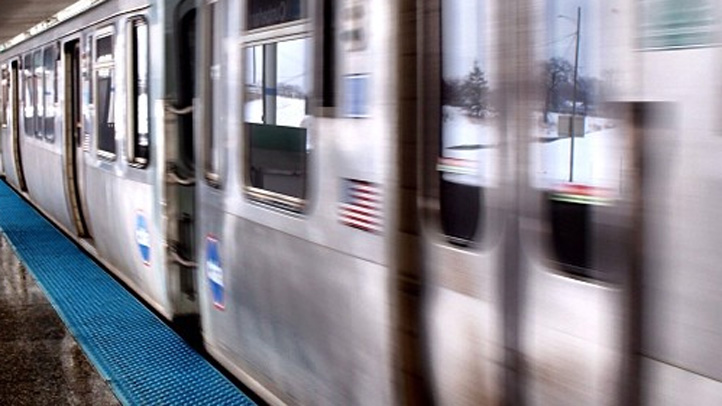 One CTA rider is hoping to bring some enjoyment to what is often a hairy commute by putting joke ads on Chicago Transit Authority trains.
Ben Larrison has started a Kickstarter fund hoping to raise enough money to purchase ad space in 100 CTA cars.
"I want to buy ad space in 100 CTA train cars, so that I can legally put ridiculous stuff up in 100 CTA train cars, and make our commutes more fun," Larrison wrote on the fundraising page. "With our ads, we will be able to inject a little silliness, fun and absurdity into the everyday lives of hundreds of thousands of Chicagoans."
Potential ads would feature things like "facts about squirrels," which would use the hashtag #SquirrelTruth to post made-up facts about the animal.
For example, "you can't prove that squirrels aren't all plotting to sneak into our bedrooms and tickle us in our sleep."
Larrison said he hopes the ads would make a small change in the commutes of the millions of CTA riders each day.
"Imagine how much more interesting we could make those rides—how many commuters' days we could brighten, how many tourists we could confuse, how many awkward dates we could lend a source of conversation," he wrote.
But Larrison also claims his project is intended to take a stance against the bombardment of advertisements.
"We can't stop this advertising onslaught, but we can take back just a tiny little bit of what we see—and make it super ridiculous and dumb," he wrote.
Larrison claims he spokes with advertising officials for the CTA and said the idea for his project is doable, with a little more than $4,000.
Posted just two days ago, the Kickstarter has raised more than $300. Larrison hopes to raise $4,100 in the next 30 days.
According to advertising guidelines on the CTA's website, all advertisements must be approved before they can be published.