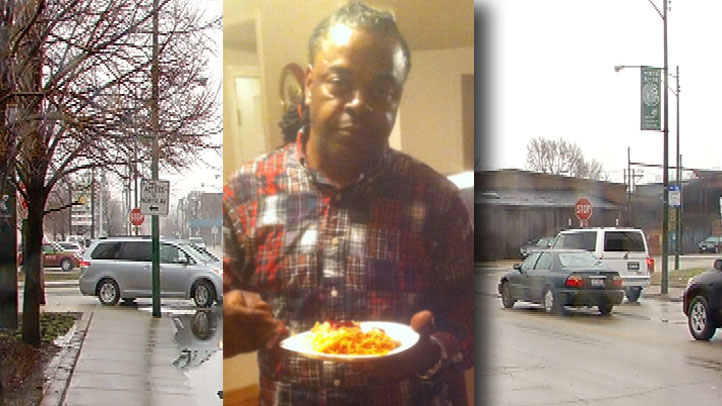 Chicago police on Thursday were looking for the driver who hit and dragged a basketball recruiter in the early morning hours and didn't stick around.

Officials said Billy Taylor, 40, was struck around 4:17 a.m. in the 1000 block of West Division Street by a 2010-2013 dark blue or black Hyundai Sonata. He was dragged more than 1,000 feet down the road, police said.

Taylor, who was working on a deal with Earl Clark of the Los Angeles Lakers, was transported to Northwestern Memorial Hospital in critical condition and later died.

"He had the biggest heart. He loved basketball more than any guy I've met," said Taylor's friend, Mike Naivitch.

Naivitch said he spoke with Taylor for the last time on Wednesday when Taylor expressed excitement about Thursday night's game between the Chicago Bulls and the New York Knicks.

John Spencer, the CEO of 540 Sports and Entertainment in Durham, N.C., said Taylor was well respected in the basketball world and said Taylor and Knicks guard Iman Shumpert were close.

Taylor is survived by three children. The oldest, 18, said he wanted to follow in his dad's footsteps.

Police said the Sonata that struck Taylor would have been traveling west on Division prior to the hit-and-run and continued west on Division after the incident.

Anyone with information about the crash is asked to call Major Accident Investigations at 312-745-4521.