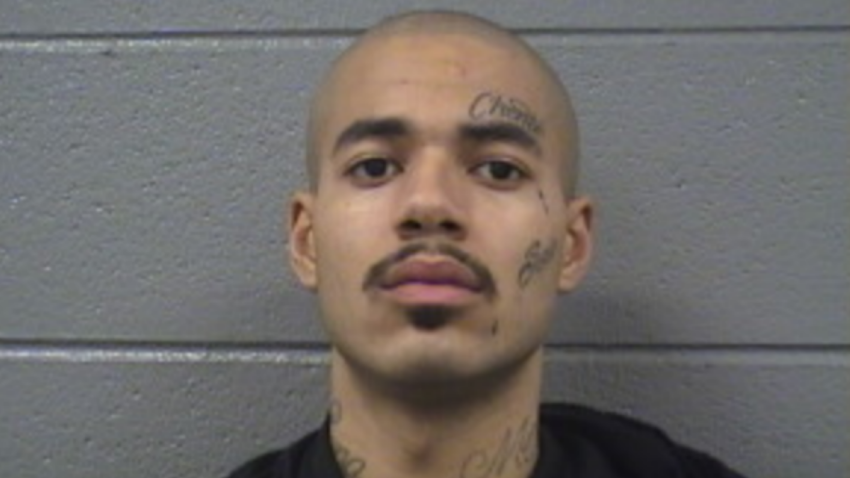 A man has been charged with shooting a security guard who returned fire while he was trying to rob a church Wednesday evening in the West Garfield Park neighborhood on the West Side.
Kenneth Baines, 24, announced a robbery at 8:09 p.m. when he entered Maypole Avenue Church of Christ, 4400 W. Maypole, according to Chicago Police.
A bible class was being held in the church at the time of the robbery, according to a statement from Senior Minister Gerald Walker.
During the robbery attempt, Baines shot a security guard in the left arm, police said. The guard, a 57-year-old man, returned fire, striking Baines multiple times.
Baines tried to run away but was arrested about 8:30 p.m. in the 200 block of North Kenneth, less than a block away from the church, police said. He was taken to Stroger Hospital in critical condition.
The guard was taken to Mount Sinai Hospital in good condition, according to police. Police said he legally owned his gun.
"As products of this city (and many long time West Side residents) we know that senseless violence exists," Walker wrote in the statement. "What a commentary it is that you have to have armed security to worship the Lord. What does it say when saints are frightened when they come to the house of God?"
Baines, who lives in the Homan Square neighborhood on the West Side, was charged with felony counts of aggravated battery with a firearm, unlawful use of a weapon by a felon, attempted robbery armed with a firearm and aggravated discharge of a firearm, police said.
Baines was denied bond during a hearing last week, according to the Cook County Sheriff's Office. His next court date was set for April 27.
He remained hospitalized Thursday, according to the sheriff's office.
Copyright CHIST - SunTimes