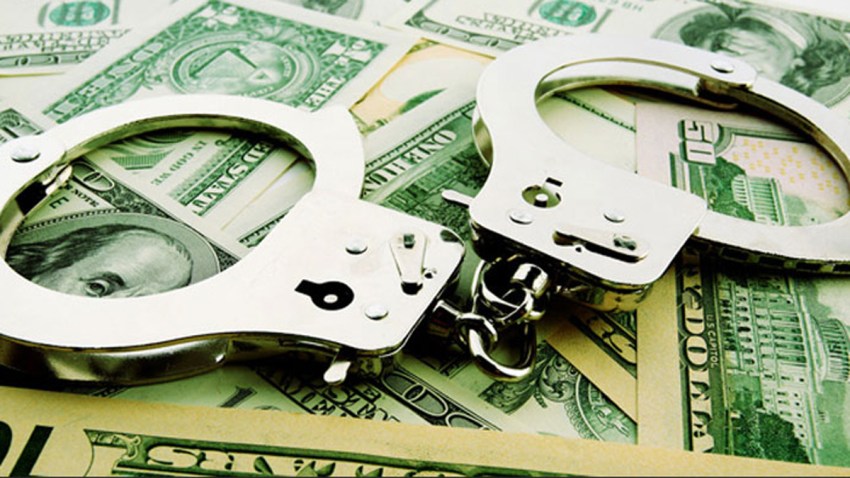 A Chicago man who claimed to be a church chaplain is charged with allegedly stealing more than $60,000 from an elderly parishioner.
Enrique Borges, 50, of the 2800 block of North Mobile, faces charges of financial exploitation of the elderly and aggravated identity theft.
According to the Cook County State's Attorney's office, the man posed as the parishioner's son-in-law and transferred money into his own personal banking accounts.
Prosecutors say Borges targeted the 84-year-old parishioner after he "expressed concerns about the safety of his money and finances" at a community church. Upon hearing of his concerns, Borges posed as a church chaplain and wore a police-like badge around his neck in an effort to convince the man to give him legal authority for his finances.
Prosecutors allege after Borges had the man sign a power of attorney, he took the parishioner to his bank where he closed his personal bank accounts and obtained two cashier's checks worth more than $96,000.
Borges then allegedly took the man to his personal bank where he claimed to be his son-in-law and acted as his interpreter to open joint bank accounts in both of their names. According to prosecutors, the victim did not know Borges had opened joint bank accounts, nor did he realize that Borges was alleging he was related to the victim.
Officials said Borges transferred more than $12,000 from the joint account to his personal account at the same bank Jan. 29. Five days later, Borges transferred $55,000 more.
The parishioner went to the bank the following day, where he was told Borges was a joint account holder and transferred more than $60,000 to his personal account. Bank officials froze the joint accounts and Borges' personal accounts after learning the parishioner did not give permission.
Police arrested Borges at the bank and took him into custody Feb. 17. He was found wearing a badge and possessing the parishioner's debit card and personal documents.
A $100,000 bond for was set by Cook County Judge Laura Sullivan Friday. Borges' next court date is Feb. 24.