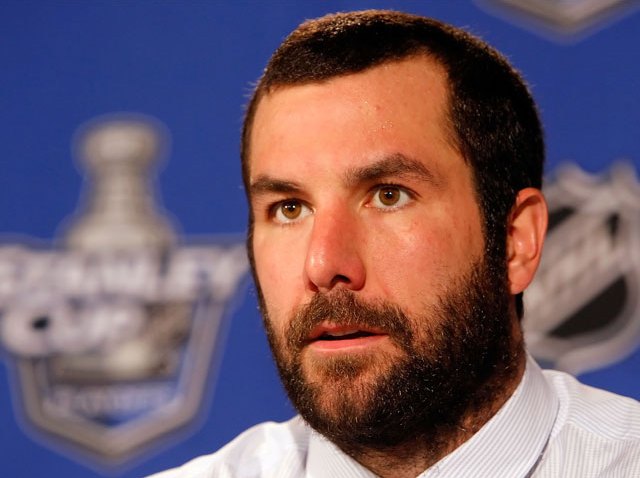 Well, that didn't quite work, did it? When the Hawks signed Marty Turco after the Niemi goofiness in the summer of 2010, it seemed like a risk worth taking.
He wasn't expensive, was desperate to scratch out one more good season to earn one last contract, and would be playing behind a defense that would shield him from being bombarded. And none of it worked. Only some of that falls on Turks, who was abandoned by his teammates on more than one occassion. We never saw him after February.
Positives: Uh, really good guy? Turco certainly made his presence felt in the dressing room, and helped tutor Corey Crawford in his first full season in the big time. That bet with the Montreal fan was hilarious, and Turco never rocked the boat when his starting job was taken away as well as probably his future as a starting goalie in the NHL. And there were a couple good games in October. I think. Maybe. And his mask was still way cool.
Negatives: Too many from a guy from whom I wanted see big things. His erratic, high-wire, I-don't-always-face-the-right-way style panicked the Hawks defense into some really goofy errors. He also left gaping holes when facing odd-man rushes. Let in some terrible goals at times. His superior puck-handling skills never combined with the Hawks d-men who didn't want to stop to receive his passes but collect the puck themselves. This led to numerous confused looks behind the net and many turnovers. Couldn't deal well with traffic thanks to his short stature, and couldn't stop his team from leaving him out to dry on a few occassions. Wasn't even trusted to give Crawford a breather down the stretch.
Contract Status: Unrestricted Free Agent
Keep Him Or Ship Him: Shipped. Crawford will have the No. 1 job, unless Stan can biff yet another contract for a goalie, and Turks isn't suited to be a strict backup, at least not here. His Picasso-esque style just doesn't blend well with a Hawks defensive system based on knowing where the goalie will be at all times. He'll get a job to split time or backup somewhere, but it won't be here. He'd be a fit with a team that has a big defense that can keep screeners off of him, but that's not the Hawks.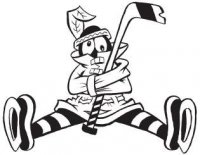 Sam Fels is the proprietor of The Committed Indian, an unofficial program for the Blackhawks. You may have seen him hocking the magazine outside the United Center at Gate 3. The program is also available for purchase online. Fels is a lifelong 'Hawks fan and he also writes for Second City Hockey .