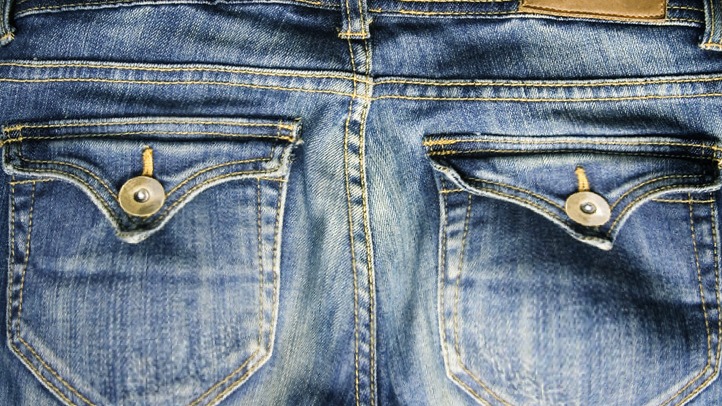 With every team hitting the 41 games-played mark on Saturday night, the entire NHL is now officially halfway through its season. There are many storylines playing out that aren't surprising to anybody (the Blackhawks and Penguins are both in the upper tier of the league), and there are some that have blown people away (Colorado is a serious contender, but the Islanders have taken a huge step back).
With those things in mind, we thought it'd be fun (or potentially embarrassing) to go through our preseason predictions for the season, and see how we are doing. Was our crystal ball a tool for glimpsing the future, or were we looking for success in all the wrong places?
Let's find out.
We predicted that Sidney Crosby would be the Art Ross winner for the NHL's leading scorer, and as of right now, he's in the lead, eight points ahead of Patrick Kane for the top spot. Also, Patrice Bergeron is still in contention for the Selke Trophy as one of the league's top defensive forwards.
Unfortunately, that's where our run of success is likely going to end.
In some instances, injuries have played their part. We obviously could not have predicted that Steven Stamkos (our Rocket Richard winner) was going to break his leg, but outside of that, we really swung and missed on some picks. We predicted that the Predators would surprise some folks (they haven't), and so our Adams (Barry Trotz) and Calder (Seth Jones) picks look stupid.
Also, Antti Niemi (our Vezina winner) is having a decent season, but not a great one, and so is John Tavares, but the Isles' last place standing in the Metropolitan Division kind of puts a damper on his Hart hopes.
Finally, Ryan Suter isn't having a bad year, but he's down the list in terms of scoring among defensemen, and his defensive statistics for the year aren't all that great either, so unless the Wild really rebound, it doesn't look like he'll be in contention for the Norris.
We obviously aren't sure about whether or not Kane will win gold with Team USA in Sochi yet, but there are other predictions that are looking pretty good. Marian Hossa is averaging nearly a point per game, and is currently 30 points away from 1000 in his career. Also, if Patrick Sharp doesn't make the Canadian roster for the Olympics, there might be riots throughout the nation (not to mention among Blackhawks fans).
Jonathan Toews' Hart nomination chances don't look very promising, but that's because he's being overshadowed by the excellent season that Kane is having, so we aren't willing to throw the towel in on that one.
The one prediction that isn't looking very promising right now is our thought that Johnny Oduya would be traded by the trade deadline. With the Blackhawks having three strong pairings this season, it's unlikely that Stan Bowman will break that group up, so we'd have to probably say that one won't come to pass.
Other than the Senators, who we picked to finish second but currently sit in sixth place in the division, we largely have gotten this one right so far. The Bruins are in the driver's seat, and we were within one position of every one of the other teams with the exception of the Lightning, who are fifth on our list but currently second in the division. Not a bad showing overall.
So much for this division being "arguably the league's toughest." We did get Pittsburgh right in the top spot, but other than that, we really stunk up the joint. Philadelphia and Washington are currently tied for second in the division, and we picked them to finish fifth and sixth, respectively. The Rangers are close, just two points back of second, but where we really stunk was in our selection of the Islanders as a playoff team. They are currently 11 points out of a playoff spot, and look like they're heading in the wrong direction.
Since this is the Blackhawks' division, it can be safely assumed that we sort of know what we're doing, and the results are bearing that logic out for the most part. We nailed the 1st (Blackhawks) and 2nd (Blues) spots, and we were just one spot off for the Wild, Stars, and nailed the Jets in the sixth spot. The only teams we messed up on were the Avs, who we picked to finish last and are currently in third, and the Predators, who we picked to make the playoffs but are well off the pace.
The top three teams in the Pacific were all in our top three, and we also nailed Vancouver (4th) and Phoenix (5th) as well. We only mixed up Calgary and Edmonton, but overall this is by far our best division.
Overall:
Out of the 16 playoff spots, we correctly have nine of them filled in that this point. Both wild card spots in the Western Conference currently belong to Pacific Division teams, while we had them allocated to the Stars and Predators. The Stars are just two points behind Phoenix though, so they could make that jump.
As for the east, the Senators and Rangers were both playoff teams in our book, and they are just out of the wild card hunt. As for the Blue Jackets and Islanders though, they have a ton of work to do in order to fulfill our prophecies.