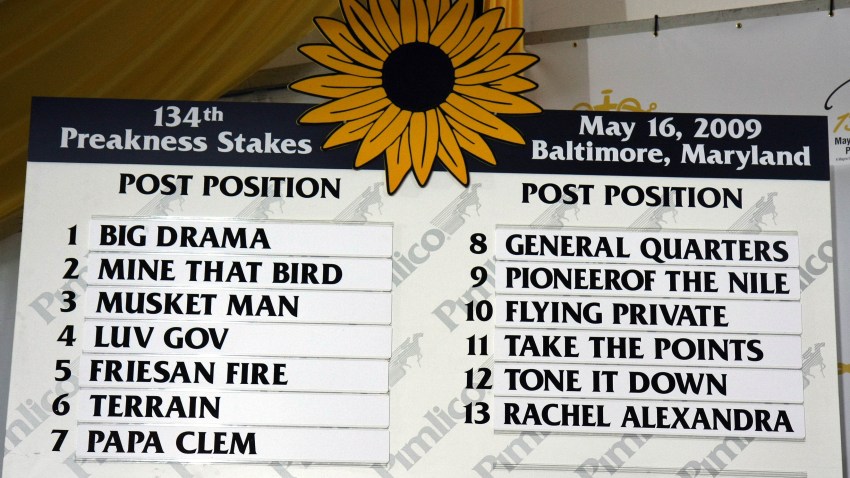 Every week, Madhouse Enforcer will take a look around the Central Division and let you know who's hot and who's not in our little corner of the hockey world.
1. Chicago Blackhawks
The Blackhawks didn't play very well in their first two periods of the season, but they bounced back in a big way as they scored a shootout victory over the Dallas Stars in their first game, and they blew out the Buffalo Sabres in their second game of the season, a 6-2 triumph in their home opener.
That Sabres game is actually the beginning of a four-game homestand for the Hawks, with the Calgary Flames and Nashville Predators preparing to come to town on Wednesday and Saturday, respectively. Their penalty killing unit has been solid, killing off nine of 10 power plays against so far, and Corey Crawford has looked good despite facing a slew of shots against the Stars. All good things for the Hawks so far.
2. Minnesota Wild
The Wild had an interesting start to the season in going up against the defending Central Division champion Colorado Avalanche in back-to-back tilts, but they proved any doubters wrong by thoroughly demolishing their opponents. They outscored Colorado 8-0 in the two games, and they outshot them by an incredible 82-46.
Yes, their power play hasn't been good, going 0-for-8 so far, and yes, they are going to be hitting the road again to take on Anaheim and Los Angeles this weekend, but if their first two games are any indication, they are hellbent on proving doubters wrong and showing that they belong in the conversation as one of the best teams in a loaded division.
3. Nashville Predators
The Predators made some big moves in the offseason, including trading for forward James Neal, but it was their established performers that helped them to a 2-0 start to the season. Pekka Rinne allowed three goals in two games, and Shea Weber picked up a goal and an assist in a 4-1 win over the Stars on Saturday evening.
Nashville will look to continue their winning ways against the Calgary Flames on Tuesday, then they'll hit the road for a couple of Central Division matchups, first against the Winnipeg Jets Friday and against the Blackhawks Saturday at the United Center.
4. St. Louis Blues
The Blues haven't been off to the best of starts to the year, dropping a 3-2 decision to the New York Rangers on Thursday, but they did bounce back with a nice 4-1 win over the Flames on Saturday. They have looked solid offensively, with 64 shots on goal in their first two games and two power play goals in 10 chances.
A tough five game stretch awaits St. Louis beginning on Thursday as they head to LA to tangle with the defending champion Kings. The Arizona Coyotes and Anaheim Ducks await after that before the team returns home to play the Canucks and Blackhawks next week.
5. Dallas Stars
The Stars came into the season with high hopes after acquiring Jason Spezza and Ales Hemsky, but their offense hasn't found its proper tenor just yet. They've only scored three goals on 52 shots, and they've dropped consecutive games to the Blackhawks and Predators to begin the season.
Things aren't going to get any easier next week for the Stars, as they hit the road for an Eastern road trip against the Columbus Blue Jackets and Pittsburgh Penguins. They then head home for a Saturday tilt against the Philadelphia Flyers, giving them an interesting look at how they fare against some uncommon opponents.
6. Winnipeg Jets
The Jets got off to a flying start with an impressive 6-2 victory on the road against the Coyotes, but they quickly crashed at the end of the runway as they were outscored 7-1 in consecutive losses to the Sharks and the Kings.
There is some good news for the Jets, however. They are a perfect 14-for-14 on their penalty kill so far this season, and they are allowing fewer than 30 shots per game so far. Games against the Predators and Flames will also help as they look to rebound, but they'll have to do something about their power play: they've gone scoreless in nine power play attempts so far this season.
7. Colorado Avalanche
Giving up 82 shots in two games is not a recipe for success. Going scoreless in seven power play opportunities is not a recipe for success. The Avalanche checked both of those boxes over the weekend as they lost consecutive games to Minnesota, and they looked positively lackluster in the process as their Central Division title defense got off to a sputtering start.
The Avalanche will join the Stars in going on an Eastern road trip this week, with games against the Boston Bruins, Toronto Maple Leafs, and Ottawa Senators on the docket. The middle game in the set should be an interesting one between two teams that are having trouble holding onto the puck, but the real test will come Monday against a perennial Cup contender.