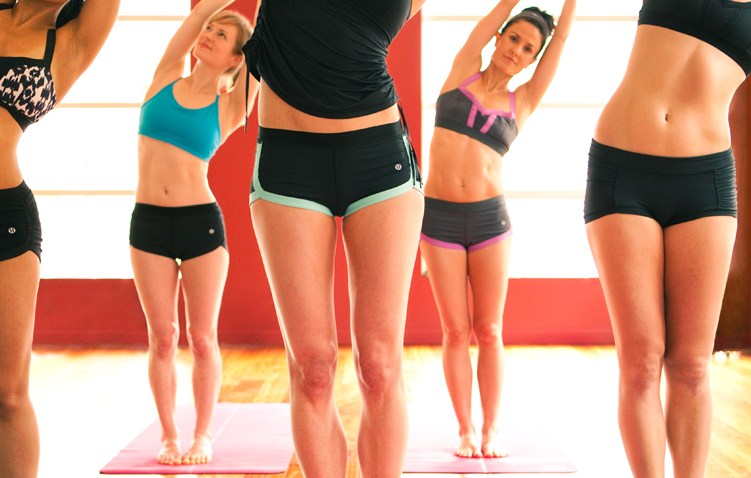 In an effort to look a little more put-together at the gym in 2012, stocking up on semi-respectable workout gear was on our to-do list.
But spending boatloads of money was definitely not.
Which is why we're pumped up about Lululemon's first-ever warehouse sale, happening right here in Chicago.
The brand, which has become super popular with yogis, runners and other gym rats alike, is known for their flawless-fitting pants, running tights, tops and sweat-wicking apparel. But scoring the garb on sale was never an easy task -- until now.
From January 27-29th from 9am to 9pm, stock up on gear for less at the Donald E Stephens Convention Center in Rosemont with all sorts of products offered at slashed prices.
After all, if you're going to fulfill that New Year's resolution, might as well look good at the same time.