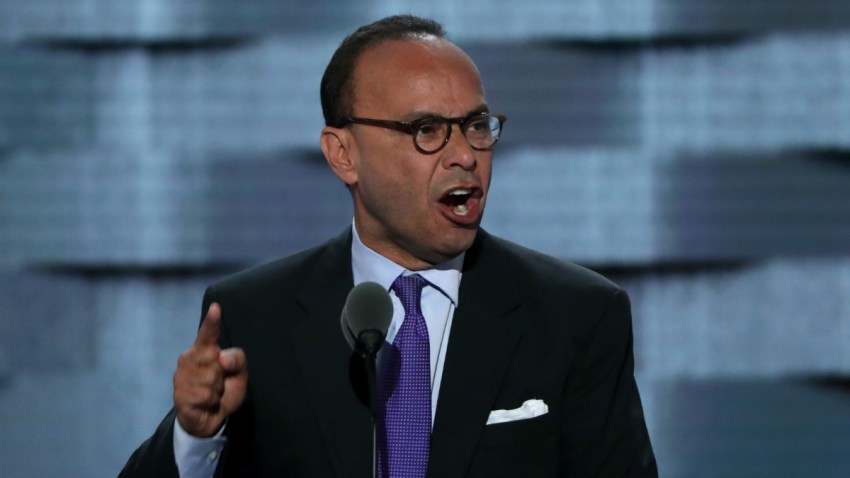 Rep. Luis Gutierrez mocked Donald Trump Jr.'s recent tweet that likened Syrian refugees to Skittles candies on Wednesday, eating the candy during a congressional committee hearing.
The Judiciary Committee hearing was related to Republican attempts to impeach Internal Revenue Service Commissioner John Koskinen. Gutierrez snacked on a bag of Skittles while addressing Koskinen, making a point about the incendiary tweet from the Republican presidential nominee's son.
"I really love Skittles because, as you can see, they come orange and yellow, red, and purple." the Chicago Democrat said. "All the different colors."
"A lot of people on this side of the aisle, we like that," he added.
The congressman noted that, despite occasionally getting a "bad Skittle," he doesn't "ban them all."
Gutierrez then related the Skittles to refugees fleeing war-torn countries.
"Just like we shouldn't ban all the little girls fleeing murder and rape, human bondage and torture," he said. "We shouldn't ban them all, just like we wouldn't ban all the Skittles because there might be one bad Skittle."
"This is a nation of freedom of religion and, yes, even freedom to pay your taxes to the United States," Gutierrez added.
The congressman then offered Skittles to Koskinen to share with his staff after the "reckless and bitter" impeachment hearing.
Gutierrez also referenced a recent Washington Post report that found that Donald Trump used $258,000 from his charity to settle legal disputes, acknowledging that he couldn't specifically ask Koskinen about the billionaire's taxes. Instead, he hypothetically asked the commissioner about whether tax-exempt charities can use funds to pay the debts of for-profit entities.
"Would that, in your opinion, be legal, within the law, and consistent with someone who declares themselves a law and order individual?" Gutierrez asked.
Koskinen explained that he couldn't discuss individual cases and that "if hypotheticals begin to look like individual cases" he was not "at liberty to give opinions or judgments about those."
Gutierrez continued to press the commissioner, asking if tax-exempt money could be used to pay for "business purposes."
"As I've said before, the law is clear, any tax-exempt organization cannot use its money to benefit anyone closely associated with that organization," Koskinen said.
"Every case is different, every case has background and information surrounding it," he added.
The congressman then cut Koskinen off.
"Commisioner, you know who I'm talking about," Gutierrez added. "Everybody in this room knows I'm talking about."
"All we want is a straight answer," he added.
Gutierrez continued to question Koskinen about what sort of personal things tax-exempt money could be used for until he was informed that his speaking time had expired.