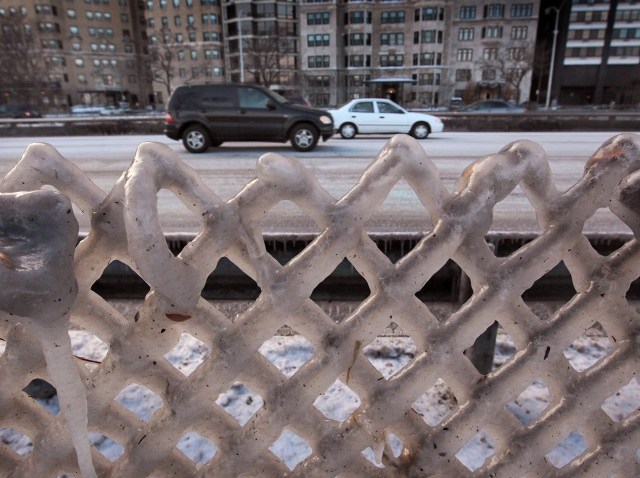 Photos | Share Your Photos | Forecast | Closings
Traffic | Airports | Metra | CTA | Chicago OEMC
The city has reopened Lake Shore Drive after closing it just before 8 p.m. Tuesday when several accidents caused a domino effect of backups amid snow and ice.
All ramps are open, though not many cars are braving the Drive just yet. Ray Orozco, Chief of Staff to Mayor Richard Daley, warned drivers this morning that the road could get narrow in spots.
"Please proceed with caution," Orozco said.
Yesterday afternoon, about 400 abandoned cars were still stranded on LSD, aftermath of hundreds of people leaving their iced-over vehicles that were stuck on the road for hours. The city worked overnight to clear cars and snow to reopen Lake Shore Drive just before 6 a.m. this morning.
For people still looking for their cars, the city has created a website allowing drivers to search by license plate number to find the exact location. There are 519 cars in the database, Orozco said. Drivers can pick up their car from temporary lots for free.
Other roads are reopening too. Around midnight, city plows turned their attention to side streets. The travel ban has been lifted in Kane County, and all roads in McHenry, Will, DuPage, Kendall, Lake and Cook counties also are open.