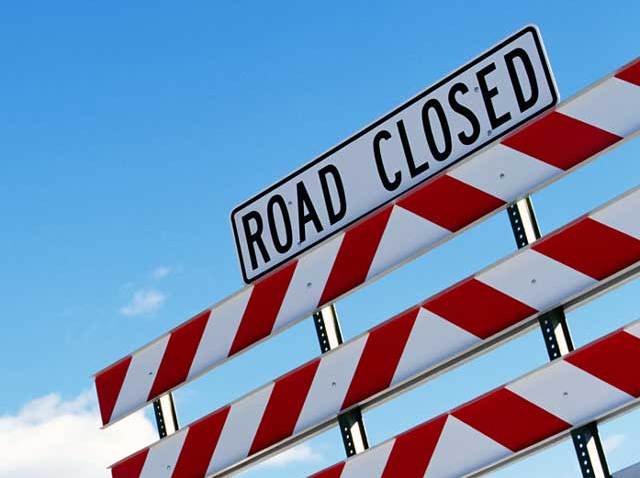 Chicago roadways could be tough to navigate in the coming days as closures are expected on Lake Shore Drive and on the Jane Byrne Interchange.
The Chicago Department of Transportation has announced that a resurfacing project on North Lake Shore Drive between Grand and North Avenues will begin Monday.
The project is expected to take four weeks to complete and work will take place overnight and on weekdays.
Phase one of the project will close two lanes of northbound traffic between Grand and North Avenues, but preparatory work be the Department of Water Management has already begun.
Lake Shore Drive between Walton and Michigan Avenues, also known as the "s" curve, will be paved during two separate overnight closures. During the closures, traffic will be detoured via Michigan Avenue and Chicago Avenue.
Commuters should also expect single-lane closures during the project for work on the curb, shoulders and ramps and for pavement striping, which will take place from 9:30 a.m. to 3:30 p.m. and overnight from 9 p.m. to 6 a.m.
Officials said single-lane closures will not be scheduled during Cubs home playoffs games or over the Thanksgiving holiday weekend.
In addition to the Lake Shore Drive closures, transportation officials warned drivers to prepare for another weekend of closures and heavy traffic in connection with another round of work on the Jane Byrne Interchange.
This weekend's closures will be on the Kennedy and Eisenhower expressways.
Here's a full list of closures for the weekend:
Outbound Eisenhower at the Byrne Interchange will close at 10 p.m. both Fridays. Traffic can still access the I-90/94 exit ramps. A detour will direct traffic to Wells Street, Harrison Street, Jefferson Street, Van Buren Street and Ashland Avenue to connect with the Eisenhower.
Inbound Kennedy between Ohio Street and the Eisenhower will be reduced to one lane at 8 p.m. both Saturdays, with all lanes closed for 15-minute intervals between 10 p.m. Saturday and 7 a.m. Sunday. A recommended detour will direct traffic to the outbound Eisenhower's Ashland Avenue exit and entrance ramps to access the Dan Ryan from the inbound Eisenhower. All inbound lanes will be reopened by 8 a.m. both Sundays.
Drivers traveling through the area looking to avoid the work zone are advised to use Interstate 80, Interstate 39, Interstate 294 and Interstate 355.
Officials noted that all of the scheduled closures are weather dependent and will be rescheduled for other weekends if conditions delay the work.