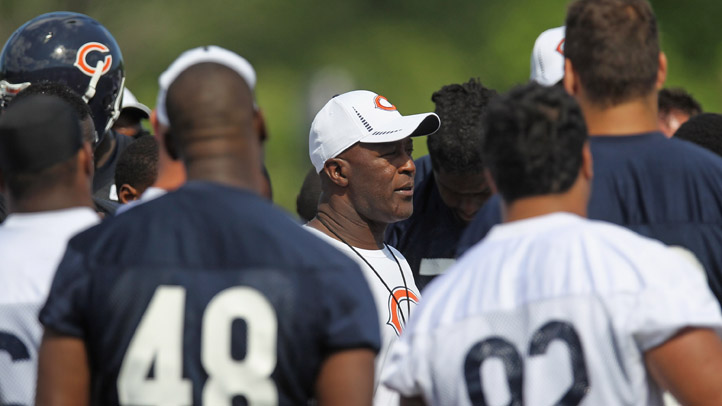 The Bears are off until training camp starts at the end of July. Does that mean Lovie Smith can sit around and eat bon-bons? Nope. He has plenty of work to do. To help him out, Grizzly Detail wrote a handy-dandy to-do list.

-- Dissect the schedule: This is the time the Bears staff can get to know the ins and out of their opponents. Smith already is a fan of breaking the 16-game season into quarters, so now is the time for him to look at the ups and downs of the season.

-- Figure out playcalling. Mike Tice is in a new role, the Bears have a new quarterbacks coach and very little on offense will be the same as last season. Smith should use this time to get comfortable with what his offensive coaches are doing.

-- Brush up on cliches: Lovie Smith is the master of talking to media without actually saying anything. You think that just happens? No, it takes practice. Smith has to memorize every cliche in the book. He has to do fake interviews. He has to review tapes of press conferences.

-- Play some golf: Because you don't get much time off once training camp hits.
Copyright FREEL - NBC Local Media