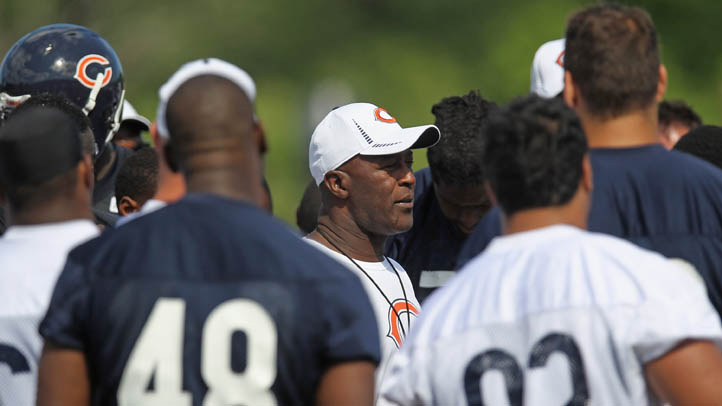 When Phil Emery was hired by the Bears, he didn't bring on a new coach. He was brought in to help the Bears get over the hump, but does that bring extra pressure to Lovie Smith?

Of course it does. Smith needs to win, but it comes as no surprise to Smith or his quarterback. When it comes to pressure, both Jay Cutler and Smith say bring it on.

"There's pressure to do well always," Smith said as he arrived in Bourbonnais for training camp. "When you take a little time off and you travel a little bit, you get a chance to talk to the Bears fans. And you get a chance to know everybody's expectations. But not everybody's ours -- that's the goal. I mean, most of you can tell me exactly what our three goals we have for our program as we start each year. But there is pressure and we like that."

Cutler echoed his coach's words about the omnipresent pressure and hot seat.

"It seems like every year Lovie is on the hot seat," Cutler said.

Because if Smith is on the hot seat or if the Bears feel extra pressure because of their souped-up roster is irrelevant at this point. If they don't have a goal to win -- regardless of pressure -- they shouldn't be on the field.
Copyright FREEL - NBC Local Media