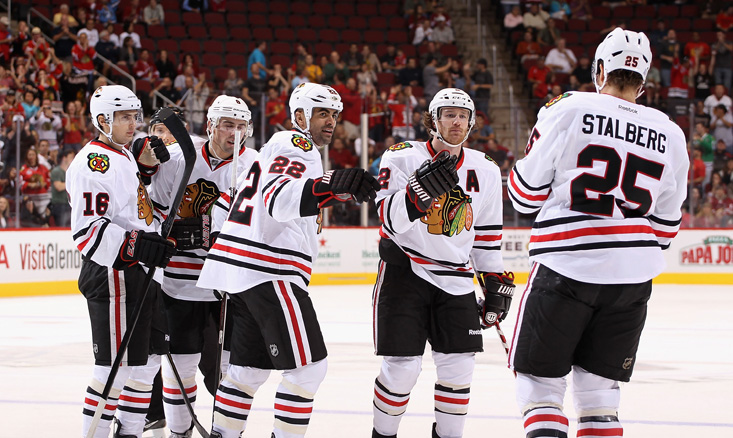 If it weren't for the hilarious and completely unfounded Tebow-mania in Denver, residents might actually be excited about their local hockey team.
The Avalanche return home after sweeping a five-game roadtrip that saw victories over Boston (not as impressive as it was), Columbus and Ottawa (pretty easy), a shootout win over Montreal (good win there), and an OT win over Toronto (also a good win). Clearly, the Avs are rolling, full of confidence, and probably excited to sleep within their own walls for once.
The first home game after a long roadtrip is always tricky for teams. There's a pretty big slog at the beginning when the excitement of a return home has sapped the legs for a bit.There's a new routine to get used to again as well.
That might matter more if the Colorado game was built on rhythm and precision, but luckily for them it's more on making sure the baton pass is clean and within the boundaries. The Avalanche are just about the most aggressive team in the NHL right now. They have no defense to speak of, so they're not going to pretend to use it. They do have a colection of buzzing forwards who like to be away from their own net, so that's where they try and play the game. You'll see at least two Avs forwards charging down Hawks defensemen in hopes of creating a turnover, with the third forward not lurking far behind. The d-men in burgundy also love to pinch down to keep cycles and possession in attacking areas going. It leaves a lot of space behind, but if you're not clean with the puck the roof can cave on in you in a hurry. This is how the Avs hurt the Hawks last year, as the Hawks spent most of the season treating the puck like a mouse caught in a glue trap.
The Avalanche are the Marxist dream in terms of scoring, as it's spread everywhere. 11 Avs have alreadly made lights turn red this year, and all of their top three lines can scar you. They're very strong down the middle, with Paul Stastny, Matt Duchene, and Ryan O'Reilly being the envy of most teams. Their prized rookie is Gabriel Landeskog, who already has an NHL veteran brain on him and is never in the wrong place. Kid is going to be a real thing one day.
One thing these games are is entertaining. This won't be 2-1. Might get windburn.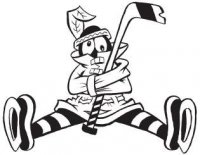 Sam Fels is the proprietor of The Committed Indian, an unofficial program for the Blackhawks. You may have seen him hocking the magazine outside the United Center at Gate 3. The program is also available for purchase online. Fels is a lifelong 'Hawks fan and he also writes for Second City Hockey .