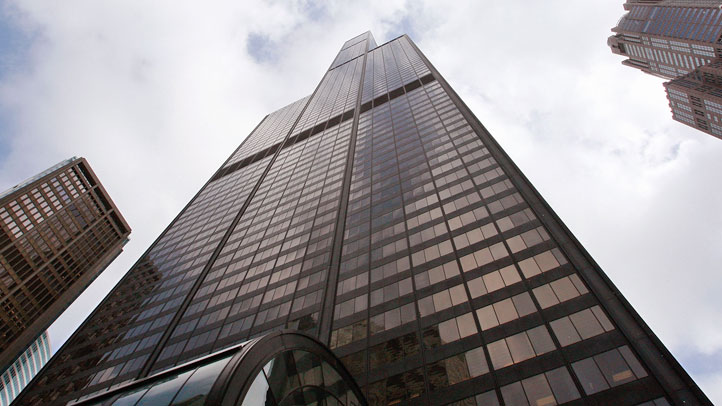 Ice falling from downtown high-rises injured two people, including an off-duty paramedic, and led to the closure of several sidewalks in the Loop on Tuesday afternoon.

With temperatures well above freezing, ice was seen falling in the area of Monroe and LaSalle streets.

NBC Chicago's helicopter showed ice falling from the Willis Tower, though other buildings in the area were also shedding ice.

Patrick O'Brien said he witnessed a large chunk of ice come off a building and hit the top of a car as the driver was trying to park. O'Brien said he and an off-duty paramedic were trying to help that driver when ice rained down.

"Five feet away from me, he gets hit and went down pretty hard. The original victim and myself bent down to help him out and he was gashed up pretty well," explained O'Brien.

Both people were treated and released from the hospital.

The falling ice prompted the closure of several streets to pedestrians and vehicular traffic and caused at least one Chicago Transit Authority bus route to be temporarily altered.
Copyright CHIST - SunTimes