UPDATE: Plea Deal Reached...
Plea agreement negotiations between attorneys for 20-year-old Jake Malecek and the Laporte County Indiana Prosecutor had stalled and the case may go to trial, sources said Tuesday.
Malecek is accused of dealing the fatal blow dealt to 17 year old Mt. Carmel High School student Kevin Kennelly during a July 4, 2011 disturbance on the beach in Long Beach, Ind.
The impasse centers on jail time. Malecek's camp reportedly has agreed that he serve time for his role in Kennelly's death, but negotiations broke down over how much jail time he should serve. Sources with knowledge of past discussions between the two sides confirmed that the inability to agree on the amount of jail time is why an 11th hour attempt at a plea agreement failed just before the final status hearing last month.
The time period to reach such an agreement is set to expire on Friday with no sign of any further negotiations.
Without a deal, the case is scheduled to go to trial beginning June 3 with a slate of high school and college aged witnesses who will offer emotional testimony, including confirmation that underage drinking played a role in the fracas.
No matter what the outcome of the criminal charges, the tragedy has already taken a permanent toll on both sides.
It has been a heartbreaking, gut-wrenching ordeal for the family of the deceased, who lost their only child. It has also been difficult for the family of the accused, whose son had just graduated from Loyola Academy and was set to begin college at Texas Christian University in Fort Worth.
Both families owned second homes in Long Beach. It's a place that has since become bittersweet for Jean Kennelly and her husband, Kevin Sr., a Chicago firefighter, and their large group of friends who make a point of showing up to support them at every court hearing. For them, the tight-knit, largely Irish Catholic community hugging Lake Michigan now represents both the last joyful hours spent with 17-year-old Kevin and his friends, and the place where his life ended so suddenly and senselessly, at the bottom of steep stairs leading to the beach on what had always been one of their most cherished summer holiday evenings.
The Maleceks, on the other hand, have sold their Long Beach home.
The next status hearing in the case is scheduled for April 5th.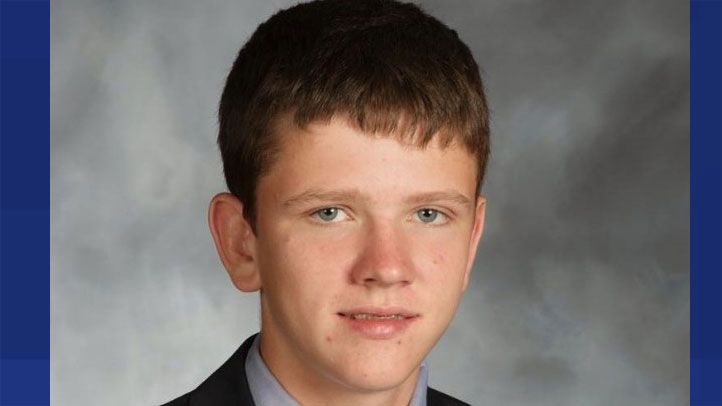 Kevin Kennelly

This report was published March 12, 2013.
Published at 4:43 PM CDT on Mar 12, 2013 | Updated at 6:04 PM CDT on Mar 15, 2013