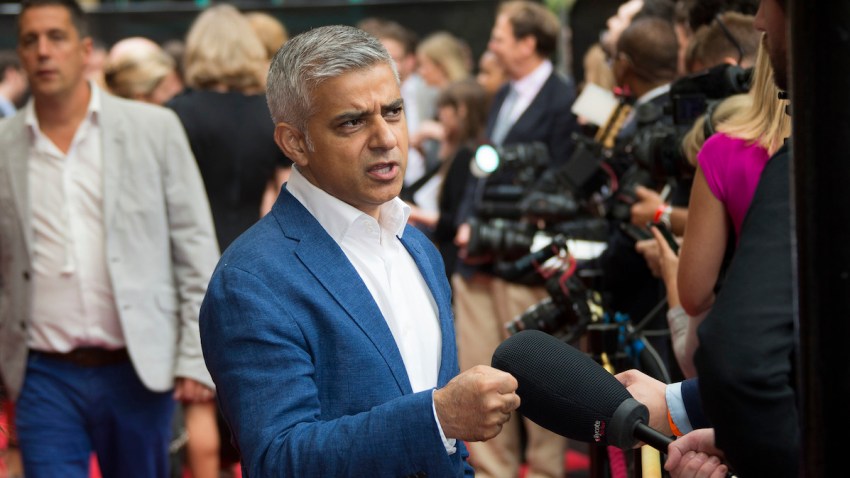 Mayor Rahm Emanuel announced Tuesday that newly-elected London Mayor Sadiq Khan will visit Chicago from September 15. This is Khan's first trip to the U.S. since taking office in May of last year.
According to a release from the mayor's office, Khan is interested in Chicago's investment in infrastructure, as well as the city's culture of entrepreneurship, namely within the tech and cultural industries.
Khan will accompanied by a "trade mission" of 25 London tech firms, as part of the mayor's international Business Programme. They will also travel to New York.
Khan and Emanuel are both from immigrant families and have discussed the need to promote and foster a culture of inclusion in their respective cities.
Khan, a Muslim with Pakistani immigrant parents, has been critical of Republican presidential candidate Donald Trump's controversial proposal to temporary ban Muslim immigration to the U.S. In May, Khan said he would welcome Trump to London to "educate" him about Islam and its compatibility with Western values, NBC News reported.