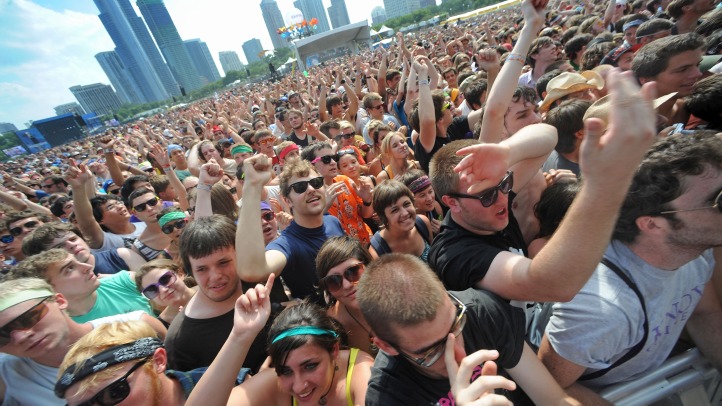 Lollapalooza's Perry's Place stage for DJs and electronic music will double in size at this year's festival.

The Perry's Place stage will be relocated to a softball field near the main stage at the south end of the festival across from Hutchinson Field, the Chicago Tribune reports. Expanding the size of the stage will allow more than 15,000 fans to watch musical acts.

Further safety adjustments will be made around festival grounds to accommodate a crowd that will surpass or at least equal the record-breaking total 240,000-person attendance last year.

Butler Field will have fences and portable toilets moved to allow more space. Exits in the field will also be better lighted at night and more clearly marked.

Hutchinson Field's main stage for headliners will have crowd barricades rearranged to allow for more medical and security personnel. In the past, headliners like Rage Against the Machine and Green Day have boasted crowds so large there was potential danger for fans in the front getting crushed into the barricades.

The food court on Jackson Avenue also will be moved around Columbus Avenue to open up more traffic-flow space. Columbus will remain an open route, though, for festival-goers to get from one end of the park to the other. Chef Graham Elliott from Chicago will return to oversee the food venues with 2,000 employees to help with everything including catering, security and clean-up.