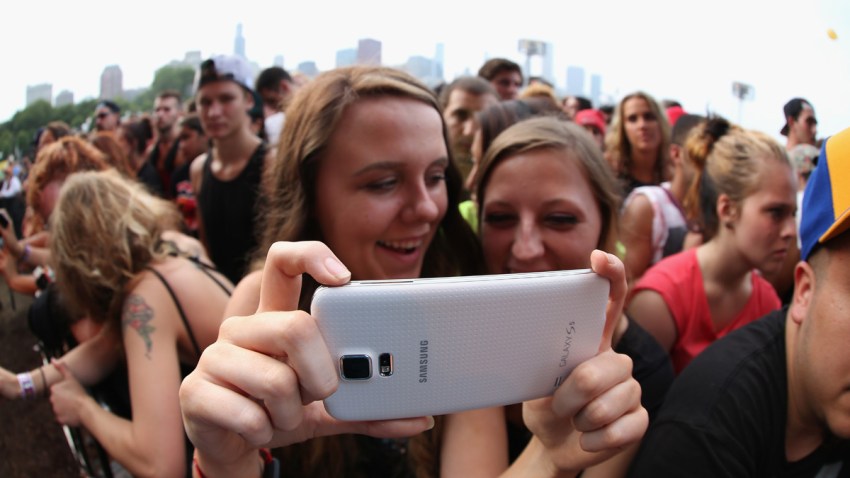 Lollapalooza festival-goers may have a hard time capturing themselves and all the members of Metallica in one selfie shot this year.
The rise in the popularity of selfie sticks has made it easier for people take selfies with big groups of people, but festival organizers announced a ban on the product at this summer's shows.
In addition to the selfie stick, GoPro attachments, monopods and other heavy professional camera equipment is also banned, except for those with a photo wristband. The items have been singled out because they could pose safety hazards.
Lollapalooza is not the first to ban selfie sticks. The Art Institute of Chicago, New York's Museum of Modern Art and the Smithsonian museums have also given them the boot. Several tourist attractions in Europe, such as the Musee d'Orsay in Paris and Rome's Colosseum, have banned the selfie stick, too.
The full list of banned items at Lollapalooza also includes outside food or drink (except for two sealed water bottles), skateboards, scooters, pets and hiking backpacks. Lollapalooza attendees are allowed to bring umbrellas, soft-sided coolers, baby strollers, binoculars and Walkie-Talkies, however.
See the complete list of allowed and banned items here.