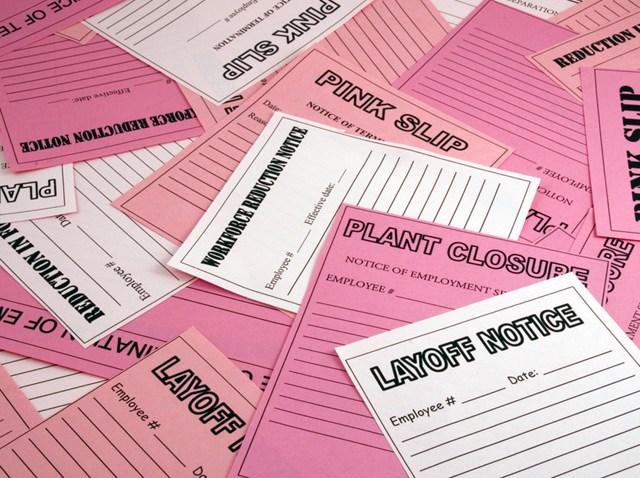 More than 800 people will lose their jobs from several companies in Cook County.

Crain's Chicago Business reports Sun-Times Media Holdings LLC, which publishes several newspapers including the Chicago Sun-Times, plans to lay off 456 people in its printing plant in Chicago.

The majority of the workers who are losing their jobs are unionized personnel, paper handlers, electricians, machinists, drivers and operating engineers, according to the publication.

Another media company planning cuts is Schofield Media Group LLC, also based in Chicago. The company will close after losing funding from their bank and will eliminate 107 jobs.

According to Crain's Chicago Business, other companies planning to make cuts include:
Oncor Frozen Foods LLC out of Northbrook is closing its production facility in the West Loop and is cutting 85 jobs.
Braxton Seafood Grill, a restaurant located in Oakbrook Center mall, is also closing and laying off all 82 of its workers.
In Des Plaines, home furnishings wholesaler Pacific Coast Feather Co. plans to let go of 70 of its employees.
Sid's Greenhouse and Garden Center Inc. based out of Palos Heights will close and lay off a total of 110 workers.