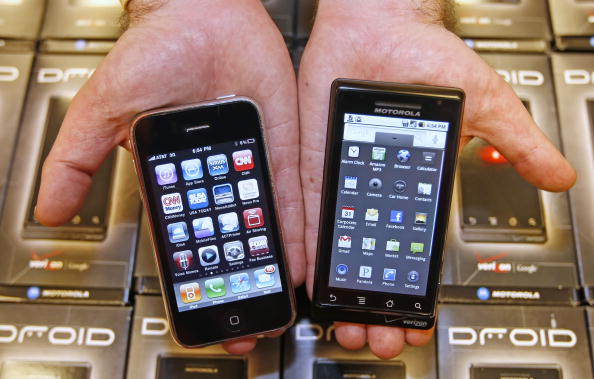 After a nice summer break, class is again in session. And when it comes to developing educational apps for elementary, high school and college students alike, there are a few local developers who are schooling the competition.
Test Well With BenchPrep
Whether it be the SAT, ACT, LSAT or GRE, a standardized test is a necessary nuisance to help us elevate to higher stations in life. Chicago-based startup BenchPrep develops iPhone apps and other mobile and online applications designed to make the preparation process more interactive. Users can also tap into BenchPrep courses on their own time and while on the go.
BenchPrep, formerly known as Watermelon Express and a 2010 winner of the University of Chicago's New Venture Challenge, partners with major publishers like McGraw Hill, Bar Outlines and John Wiley to create more social- and digitally-focused study tools. While the iPhone and iPad applications are free to download, most individual course manuals will run you about a hundred bucks. While a bit pricey, that's a lot cheaper than a Kaplan or Princeton Review course!
The company is one of several local and national startups backed by Lightbank, the venture capital firm behind Groupon. More than 150,000 students to date have used the BenchPrep application.
More Elementary Applications
While there are tens of thousands of iPhone apps and Android apps available for educational purposes, a pair of local companies' output while making your download decisions.
Chicago-based Ethervision is an iPhone app pioneer that began creating titles more than three years ago just as Apple unveiled the App Store. While the company is a generalist developer and has apps for multiple genres, Ethervision scored a No. 1 hit with the free Ladybug's Bookshelf application. Targeted to toddlers and their parents, Ladybug's Bookshelf publishes a series of read-along and animated short stories and games. Other Ethervision educational titles include Earth Stories, a $3.99 fossil directory for budding archaeologists, and the $1.99 IQ matching game Ready, Set, Spot!.
Ora Interactive, also based in Chicago, is an interactive agency with a sweet spot for iPhone apps. The company's $4.99 Read For Your Life iPhone application offers a six-step reading skills and comprehension program for the student in all of us.
Now if only there was an app to actually complete our homework for us!
Brad Spirrison is the managing editor of Appolicious.com and AndroidApps.com, where consumers find mobile apps they'll love. The Appolicious family of sites (which also includes video review service AppVee.com) and mobile apps (for the iPhone and Android devices) are discovery tools to help consumers browse, search and share recommendations for the hundreds of thousands of apps available on the iOS and Android platforms. Spirrison, a longtime Chicago-based media and technology commentator, lives in Lakeview with his wife and young son.