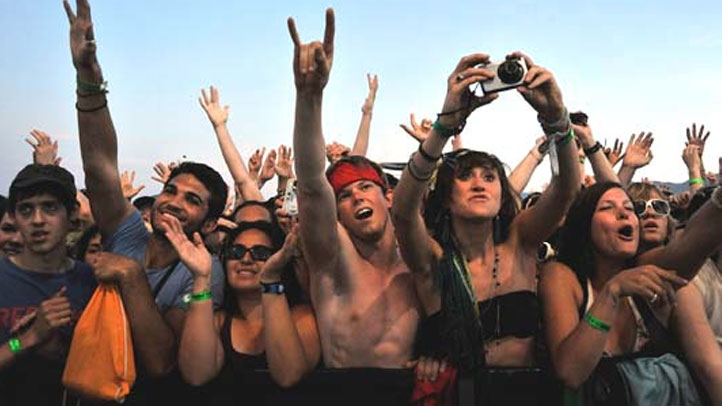 Some disgruntled music fans who mistakenly thought they had won all access passes to any concert in the country will be getting something for their troubles.

On Monday, concert promoter Live Nation told a bunch of people they had won Live Nation's National Ultimate Access contest. Except they didn't.
The music company mistakenly notified untold thousands that they had won an all access pass to any concert in the country instead of notifying just one winner.
Several disgruntled entrants began tweeting Live Nation Tuesday after they received a message from the organization announcing that they were winners, but later discovered they were not when they called to check on their goodies.
Live Nation acknowledged the mistake and said earlier it was working on a solution. In a statement released to NBC 5 Tuesday evening, company officials said that the fans will receive free tickets. The full statement is as follows:
"Yesterday, we sent a message in error, which mistakenly notified some fans they had won a sweepstakes. It is important to note that this was a mistake, this was not spam or fraud, just an unfortunate error, no one's personal information was disclosed. We are providing fans that reached out their choice of free tickets to a show in any Live Nation owned and operated amphitheater in the U.S. Our fans are very important to us and we are sorry that we have had this bump in the road. We will never stop working on making the fan experience better." -- Live Nation
But some fans believe the company should honor the mistake, similar to when airlines make pricing errors online.
@LiveNation on LiveNation's iOS app got a note - I am THE winner of the Ultimate Access Pass for 2014. MANY others got the same. What gives? — Dan B (@SDHryRedHd) January 14, 2014
@LiveNation Has anyone else received a notification that they have won the #ultimateaccesspass ??? #livenation #ticketmaster #scam #wtf — Mark Carran (@MrkCarran) January 14, 2014
@livemusicblog @LiveNation just ran over my puppy...or may as well have. Notification to many they've won Ultimate Access prize -- oops, no. — Coolebra (@ibrake4snakes) January 14, 2014
@nbcchicago @LiveNation notified untold numbers of people they've won the Ultimate Access grand prize and now claims it was a mistake. — Coolebra (@ibrake4snakes) January 14, 2014

Robert Cole said he was notified that he won the sweepstakes, but was later told the notification was a mistake.
Cole said he received a message on his Live Nation app telling him he was the winner and that he needed to send an email within 24 hours to claim his prize.
Cole said when he called the next day to verify that his email had been received, he was told that the notification was sent in error, but was not offered any further information.
"It's just this roller coaster thing where you tell, in my case I have a 17-year-old son who's a big music fan, and I said 'look what I just won,'" he said. "Now I have to tell him when he gets home that Live Nation messed up."