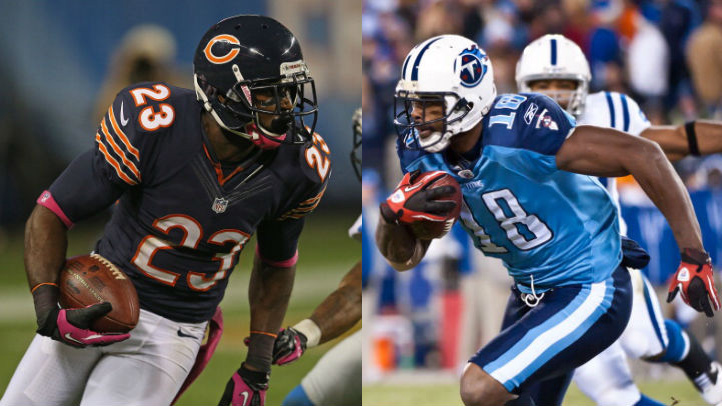 The Chicago Bears are down South looking for two things...another win to extend their streak to six and prove their offense has improved from last week.

Sunday will be big for the Bears, who continue to hold on to the top spot in the NFC North with a record of 6-1 for the season.

Last week's game against the Carolina Panthers was not pretty, but the Bears managed to come back and win by a point thanks to Kicker Robbie Gould.

In Tennessee, highly paid running back Chris Johnson could pose a threat. But he hasn't been as consistent this season, and that could work in the Bears' favor depending on which Johnson shows up to LP Field.

Tune into the game and join in the conversation with @grizzly_detail and tweet your #BEARDOWN photos to #Chicagogram.

[View the story "Chicago Bears vs. Tennessee Titans" on Storify]