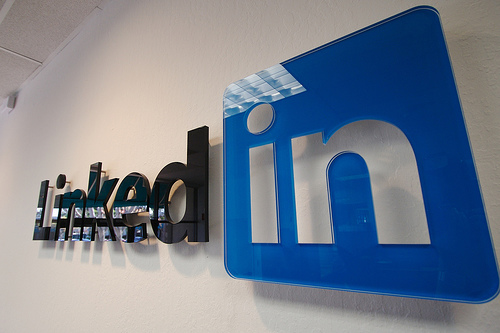 If there's one thing I've learned during the course of my social media practice, it's that there is no right or wrong answer to any given question. There are good and bad ideas. Additionally, there are no social media experts. There are people who spend a great deal of time on the sites, know their way around them and can communicate ideas on how to use them effectively.
I am a lifelong student of human communication. Since 2006, when the social media tsunami began its crest, I have focused on how people interact online and have questioned thousands of people on how they use the Internet for business. Certainly, the majority offer responses that fall into several distinct categories. Those who have integrated digital media into their daily business activities swear by it. Others are skeptical, intimidated, or hide behind their hectic schedules as an excuse to avoid it. At whatever side of the continuum, people are at the very least passionate about their beliefs. Passion is a good thing. In my humble opinion, your humble opinion is what truly matters. Only you know if or how social will work for you.
There are enough seminars, summits, workshops, consortiums, convergences and after-hours soirees to drive home the point to businesspeople that they should be on LinkedIn. There's really no play on both sides of the fence here; either you're on it and leveraging it, or you're watching from the sidelines. To get at the heart of what drives social business -- that is, how professionals use LinkedIn advantageously -- you need to break it down to its simplest components.
To gain traction on LinkedIn, you must first:
Survey the Social Landscape
As with any meaningful undertaking, you have to do your homework on social and determine your appropriate level of engagement. Not everything will have relevance for you. Not every conversation will fall into your sweet spot. Not every session will produce results. But study your options, see where you fit in (and where you don't) and when you're ready, opt in with purpose.
Define Your Social Business Persona
Does your social personality mirror your real world personality? The degree to which you want to represent online will allow a glimpse into your abilities, experience and qualifications. But how you express yourself in a professional setting, and to what extent, will determine your standing in the online business community. If you have clearly established a real world role for yourself in business, the social component will follow.
Develop Your Social Voice
Whereas so many were so resistant or so skeptical for so long, there is now a collective awareness that there may be something to this LinkedIn thing after all. In order to realize your full potential on LinkedIn, you must convert activity into habit. Free yourself of any inhibitions, allow your natural instincts to come to the fore and contribute to the conversation. We are encouraged to be authentic on social media.
Have a take, an outlook, a perspective. Whatever it is, it's right. That's because it's yours.
Moral of the story: when it comes to creating value, LinkedIn is a reciprocal platform. Learn from others and let others learn from you.
J.D. GERSHBEIN, CEO of OWLISH COMMUNICATIONS, is a specialist in the Art and Science of LinkedIn. He is a trusted asset to top executives, managers, entrepreneurs, professional service providers, salespeople, and those involved in the search for their next great opportunity. J.D. offers unrivaled strategic direction to individuals and firms—ranging from small to medium-sized businesses (SMB's) to Fortune 500 companies— in using LinkedIn to build brand and generate revenue. Dubbed "LinkedIn's #1 Brand Ambassador" and "The LinkedIn Black Belt," J.D. is considered one of the top LinkedIn strategists in the world and a pioneer in the design and delivery of LinkedIn educational programs. A highly sought-after international speaker, J.D. draws upon his background in marketing communications, industrial psychology, neuroscience, improvisational comedy and broadcast media to inspire opportunity-oriented professionals in all walks of business. J.D. is also an Adjunct Professor at the Illinois Institute of Technology's Stuart Graduate School of Business where he teaches the school's first-ever course in social media. His first book, a treatise on communication for social business, will be available in early 2012.