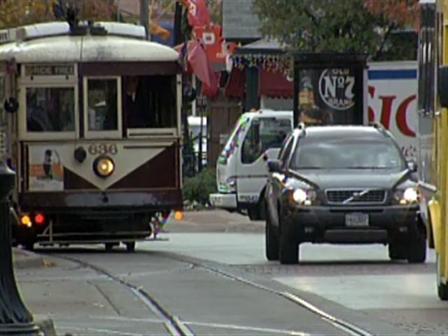 The Chicago Blackhawks are getting ready to host Game 3 of the Stanley Cup Final on Monday night at the United Center, and while the game isn't one that the team absolutely has to win, it sure would be nice to gain control back of the best-of-seven series.
The team had an opportunity to come back to Chicago with a 2-0 lead in the series, but they ended up faltering down the stretch in Game 2 as they lost 4-3 and allowed the Tampa Bay Lightning to tie things up.
With the important game looming and lineup changes coming into the picture for the Blackhawks, we have three players that will need to step up in order for the team to secure the series lead.
Bryan Bickell
The Blackhawks held Bickell out of the lineup for the previous two games because of vertigo symptoms, but he will be back on the ice Monday night in place of Kris Versteeg on the team's second line.
Even before he was injured however, Bickell was having a tough time getting going in these playoffs. He hasn't scored in 17 games so far in this postseason, and he has just five assists despite playing primarily on a line with Patrick Kane and Brad Richards.
If he is going to get any type of serious play on Monday night, he has got to be a lot more effective in the areas of the ice where he earns his salary. He has to be physical along the boards. He has to be a huge presence near the top of the goal crease to screw around with Ben Bishop's timing and vision.
If he isn't, then Joel Quenneville is going to have no choice but to bench him again. This is a "prove it" game for Bickell, and he'll have to step up.
Patrick Sharp
Speaking of players who haven't been producing lately, the Blackhawks could really use some increased production out of one of their primary offensive weapons.
Sharp has now gone 11 straight games without scoring a goal, with his last 28 shot attempts being steered aside. These struggles come in spite of the fact that he is playing with two of the team's most effective players, as Teuvo Teravainen and Antoine Vermette have each found their stride in the weeks since being benched for Game 3 of the Western Conference Final.
If Sharp is going to continue getting power play time and his usual allotment of even strength assignments, he is going to have to start converting his scoring chances into goals. Goal scorers all go through droughts, but at this point in the postseason, he's got to do a better job of making each chance count.
Andrew Shaw
Since he's moved to the wing spot for this postseason, Shaw has been an absolute beast for the Blackhawks, scoring goals and wreaking havoc with his physicality and his penchant for stirring up the emotions of his opponents.
If the Blackhawks are going to win again in Game 3, then Shaw is going to not only have to continue to play well on the offensive end of the ice, but he'll also have to keep contributing in those other more underappreciated areas.
The Lightning won't be able to dictate matchups since they're the road team, which could mean that Shaw could draw some tougher assignments, but he has shown an ability to fight through that adversity before, and Chicago has to hope that he'll do it again.